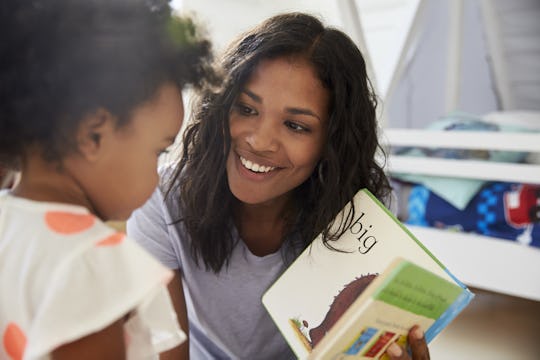 Monkey Business/Fotolia
8 Ways You're Definitely Not The Parent You Thought You'd Be
I've always wanted to be a mom. My partner and I spent five years trying to have a baby before moving to Texas, from out of the country, to adopt. Needless to say, I had ample time to think about what kind of parent I would be. I also had ample time to judge my friends and family on their parenting styles, then pick and choose what I would be as a parent. But even though I had all those examples, motherhood isn't how I imagined. So trust me when I say, there are ways you're definitely not the parent you thought you'd be, and that's OK. Because if your babies are anything like mine, they're far more incredible than you ever could have imagined, too.
My husband and I joke that the only thing we knew before we had kids was that they were going to be sleep trained. Ha! We also gleaned a few other parenting choices by watching our friends and family figure their own kids out. We made bold declarations about continuing to travel and leaving our kids with grandparents. Turns out, after two kids traveling is absolutely not a priority for either one of us right now.
I do think it's really fun to look back and analyze what you thought life as a parent would be like versus the life you're actually living. Sort of like how I wanted to be an artist in grade school and now I'm a writer. Or I wanted to live in Maine forever and here I am, in Texas after living eight years in Ireland. Evolving is, truly, par for the parenting course. So with that in mind, here are just a few ways you're probably a far different mother than you thought you'd be. Hey, at least you know you're not alone, right?