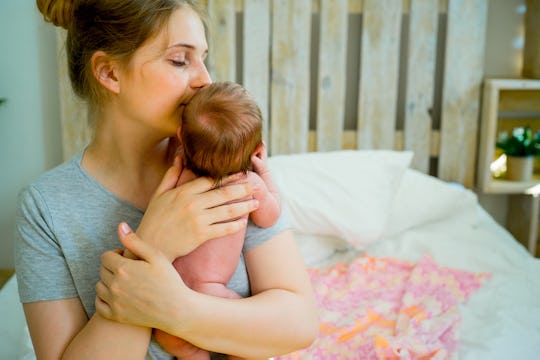 Nichizhenova Elena/Fotolia
9 Big Plans I Had For Maternity Leave That *Definitely* Didn't Happen
When I was pregnant, I fervently supported the formerly pregnant people who claimed they didn't have the time to get anything done during maternity leave. I guess, for some people, taking care of a newborn was just too much. But for me? Ha. No way. I was going to be different. I was going to be the parent that got all the things done. And as you might've already guessed, the only thing I actually did was successfully create a list of plans I had for maternity leave that didn't happen. Humility, my friends. Humility is a powerful, necessary, useful thing.
When I went on maternity leave after my first child was born, I had just finished a three year graduate degree, a clinical internship in rape trauma, experienced a home foreclosure, and thought I knew everything there was to know about the pains of being busy. So if I'm being honest, I have to admit that I wasn't just excited to meet this new person I had been growing inside my body for 40, more or less, weeks. I was also really excited to have some free time, and assumed maternity leave would allow me the opportunity to relax, recharge, and get back to neutral. I was going to catch up on non-academic reading, sleep, and all the television shows I wasn't able to enjoy over the last four years. And since my leave was also unpaid, as most U.S. mothers' are, I intended to make the most of those six weeks.
Yes. I know, I know. You can laugh. I mean, if I was you I'd be laughing my ass off right now. But let me explain! I was young! I was naive! I had no idea that the other parents who didn't get anything done during maternity leave weren't just being dramatic! So when I didn't get the following things done during my first maternity leave, I went much easier on myself the next two times around.