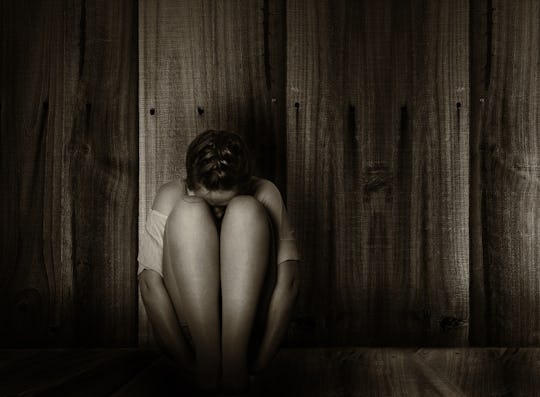 gmstockstudio/Fotolia
9 Brave Moms Reveal The Moment They Knew They Had Postpartum Depression
Postpartum depression (PPD) arrives at different times for different people. For some it's simply a continuation of prenatal depression, while others notice symptoms shortly after birth and as their hormones start to shift. Some moms don't notice something is "off" until weeks, or even months, after giving birth, and some moms don't realize they have postpartum depression at all. That's why it's so important that we all listen when moms share when they knew they had postpartum depression.
My postpartum depression was difficult for me to pinpoint. I experienced some prenatal depression and anxiety, but all of it was related to my Post Traumatic Stress Disorder (PTSD) from previous birth traumas. So when I experienced a second traumatic birth, it wasn't easy for me to figure out what was what in the mental health department. Looking back, though, I think I had postpartum depression when I was finally able to visit my son in the hospital. I went back to my hotel room (I got a room closer to his hospital so I could see him easily and frequently) and could not stop crying. My heart was heavy. I knew I needed to pump, wanted to pump, but couldn't bring myself to actually pump. And this feeling of defeat continued, with highs and lows, for months. I had days where I didn't know if I could connect with my son for various reasons; days I just imagined getting in my car and driving away from everyone forever, or worse, getting into an accident so I wouldn't have to deal with these overwhelming feelings anymore.
Eventually, and thankfully, I did get better. I had enough of a support system around me to keep me going, and at one point I was able to seek out some counseling. I was lucky. I knew what would work for me, how to deal, and how to get the type of help I needed. I know not everyone is that lucky. With that in mind, here are a few brave moms willing to share their stories of postpartum depression and when they knew they had it. We are not all the same, but when we use our voices to speak our truth, we let other people know they're not alone. You are not alone.