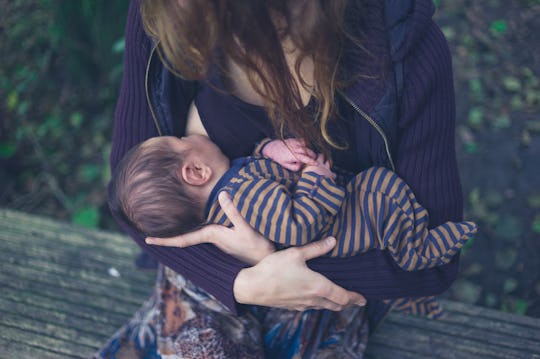 Fotolia
9 Breastfeeding Habits That Show You've Got This Nursing Thing Under Control
While breastfeeding is beautiful, it's not always easy. I experienced problems with my baby latching and had to supplement and pump; an exhausting regiment that left me with barely enough energy to continue caring for my baby, let alone myself. However, once we developed a routine and got back to exclusive breastfeeding, my son and I enjoyed a relatively smooth breastfeeding relationship that lasted over two years. In that time I've discovered more than a few breastfeeding habits that proved I had everything under control.
One of the reasons that breastfeeding can seem so intimidating is often the lack of support and education available to moms-to-be. The movement to normalize breastfeeding seeks to make the general public at large, and moms in particular, feel more comfortable in doing something that, ironically, has been made to feel "unnatural." Another barrier to breastfeeding? The "all or nothing" mentality that leads women to believe if they can't breastfeed full-time then they should just "give up." Any amount of breast milk is beneficial to a baby's health and formula can be used to supplement, not only to replace breastfeeding. Add normal "new mom" feelings — like feeling isolated, uncomfortable or touched out — and feeling like you have everything under control isn't just nice, it's necessary.
Once you have conquered any of the, often inevitable, problems that confront many breastfeeding mamas, and developed any of the following habits, you'll know you're a breastfeeding boss.