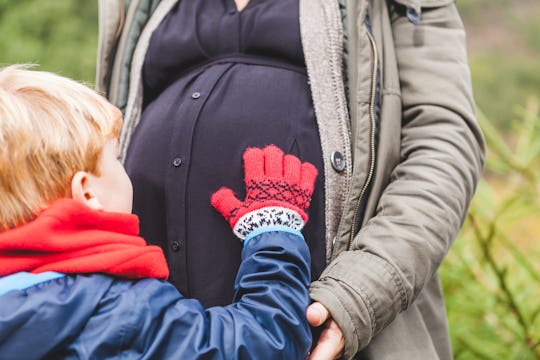 Giorgio Magini/Fotolia
9 Reasons Being Pregnant During The Holidays Is The Absolute Worst
Between my three pregnancies I have been pregnant during every season of the year, sometimes twice. From the summer heat to the isolation of winter, pregnancy is never easy, regardless of what time of the year you happen to be gestating. However, I can tell you from experience that being pregnant during the holidays is the worst of the worst, my friends, and for so many reasons.
Holidays suck in general, or at least for the majority of us. From family drama to financial stress, traveling, and things not quite meeting everyone's expectations, it's not necessarily the most stress-free time of the year. And when you're pregnant, the difficulties of the holiday season are exacerbated. Your pregnancy hormones make navigating conflict so much harder, and the morning sickness, having to pee every 20 minutes, and swollen feet make traveling, holiday shopping, and well, everything, nothing less than difficult. And when things don't go as planned, it's not like you can hide in the bathroom with a bottle of wine and a plate of cookies.
Then there's the fact that when you are pregnant you "get" to be the center of attention, whether you want to or not. Everyone from strangers at the mall to great aunt Sally thinks it's OK to touch you, ask you personal questions, comment on your body, or share their opinion about whether or not you should be having that peppermint mocha, sip of champagne, or extra piece of pie.
So, yeah, I have more than a few reasons why I think being pregnant during the holidays completely sucks, including the following: