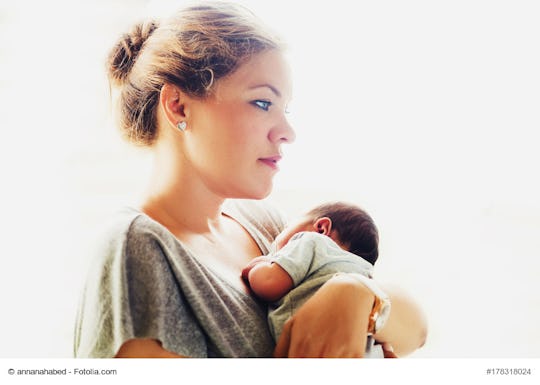 annanahabed/Fotolia
9 Things Every New Mom Needs Her Partner To Just Automatically Understand
Other than being financially secure enough to provide for a child, I never felt completely "ready" to be a mom. The onslaught of physical exhaustion and emotional tornadoes — coupled with redefining my identity as a new parent — was overwhelming. It left little room to focus on my marriage. Luckily, my husband and I were in a good place, but there were some things I wish he would've automatically understood when I was postpartum. It would have alleviated the need for me to constantly describe my emotions, or continuously ask for the help I needed. It is not his fault he wasn't clairvoyant, to be sure, it's just that with everything swirling around my head having to do with our newborn, I could have used a mindreader to save me the trouble of having to explain a lot.
When I was finally able to emerge from the fog of new motherhood, around the time I went back to work, I realized how important communication was in a partnership, especially when there's a kid in the mix. I always knew it was a crucial aspect of marriage, but now that we had a child, there was barely any time to talk. We needed to develop a shorthand if we were going to save ourselves a significant amount of frustration trying to be on the same page as co-parents.
We are still a work-in-progress in the communication department, but I think my husband and I can read each other better. I know how to frame a question to elicit a productive response, as opposed to a frustrated comment. And he knows I respond well to compliments, which tees up any gentle criticism in a much smoother way.
But back when I was totally sleep-deprived and too anxious to know if we were doing things right with our newborn, there were things I wish my partner would have been clued into without me having to say them.