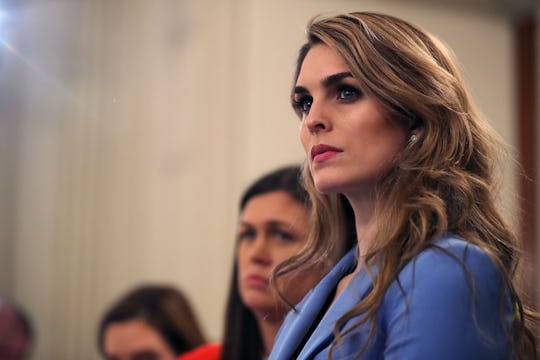 Chip Somodevilla/Getty Images News/Getty Images
9 Things I Have In Common With Parents Who Voted For Trump, If I'm Brutally Honest
When Donald Trump announced his run for president with a historic ride on an escalator that carried him down into the bowels of Trump Tower as he stood and waved like an animatronic walrus, I could scarce understand how anyone could vote for him, much less entertain the idea that I might have something in common with parents who voted for Trump.
If people were truly going to support a man known for his wrestling cameos, accusations of assault (per the Guardian), "cotton candy hair labyrinth" (per Gawker), alleged spousal abuse (per the Independent); a man who possibly didn't understand what NATO was, a "businessman" who bankrupted his Atlantic City casinos, as the New York Times reported, and once licensed his name on steaks (democracy dies in darkness; WaPo), I had to assume that they were a world apart from me. A world where, perhaps, the greatest presidents run successful steak-licensing businesses, that the citizens of their country can eat a little piece of democracy for dinner each night, very well done.
The country feels even more riven today than it did on November 8, 2016. Bipartisanship has opened up into a great sinkhole with people who voted for Trump on one side, and people who wonder how a guy could get voted into office while women were coming out in spades to accuse him of indecent behavior, as Time reported in detail, on the other. On one side are people who cheer along with Trump's racist "animals!" chant at a Nashville rally, as Splinter News reported; on the other, well, people who are horrified. One of Trump's first acts in office was to announce a racist "travel ban" that targeted people from seven Muslim-majority countries, and from there, it's gone steadily downhill — just like that escalator.
Trump does like golf — perhaps that's some common ground for us all. Because complete antagonism won't help this country in the long run; we need to keep the conversation going if we are ever going to work together and dig our way out of this hole. And I have to admit that I probably do have a little bit more in common with Trump voters than I would have thought. Let's take it piece by piece...