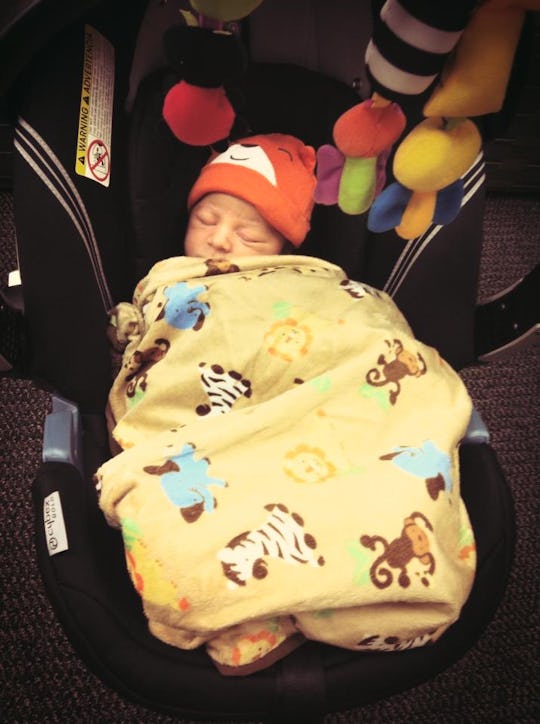 Courtesy of Danielle Campmoamor
9 Things I Wish I Had When I Brought My Newborn Home From The Hospital
Hindsight is 20/20, isn't it? Unless maybe we're talking about parenthood, in which case it's more like 20/10, since you're saying things way, way better than you ever possibly could have in those foggy, confused, sleep-deprived early days. Now that I've been through it once, there are a number of things I'd do differently, including stocking the nursery with some slightly different gear. In fact, there are a number of very specific things I wish I had for my newborn son, especially the moments after I brought him home from the hospital.
Some of it will probably come as no surprise to seasoned parents, but perhaps a few things I totally overlooked will strike a chord with all you soon-to-be moms, possibly even assisting you in solving a problem you may not even know you're probably (read: definitely) going to have. Don't worry, there's no need to thank me. Instead, just take that extra sanity and mental energy you're going to have and put it back into caring for yourself and your baby. Trust me when I say, you're going to need it.
My disclaimer, of course, is that all babies and all parents are different, so what I didn't have but ended up needing might not be even remotely necessary for others. However, if your experience is anything like mine, having these things on hand will save you (and your newborn) some tears, some frustration, and some late-night trips to the pharmacy.