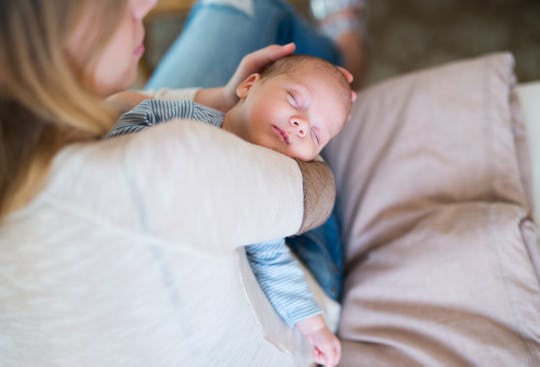 Fotolia
"Sleep When The Baby Sleeps" Is Solid Advice
"Sleep when the baby sleeps" is one of those pieces of parenting advice that results in a practically involuntary grimace. It's so cliché, and it's much easier said than done (as any mom knows). Still, there are definitely times when "sleep when the baby sleeps" is solid advice, even if you might want to throw me a dirty look for even subtly suggesting it.
Getting rest is my number one piece of mothering advice, honestly. A rested mom is more patient, peaceful, and present with her baby or kids. Then again, a rested mom is also pretty much an oxymoron because, at any given time, there are at least 72 things on your to-do list that could be getting done in those precious minutes of peace and quiet. So sleep when the baby sleeps necessitates permission and practice; you have to give yourself permission to invest in your future mom self and you have to practice shutting your brain off and ignoring the dishes piling in the sink.
For the first few months of my daughter's life, I considered her first nap to be an extension of my night's sleep. Even though I'm the type to want to get the day going by putting on clothes and drinking a cup of coffee, I tried to trick myself into thinking my day didn't start until after her first nap. I'm convinced that trick allowed me a little extra sanity in those first few months. The dishes and laundry and dirty bottles will literally always be there, so sleeping when the baby sleeps every so often won't set you back that far.