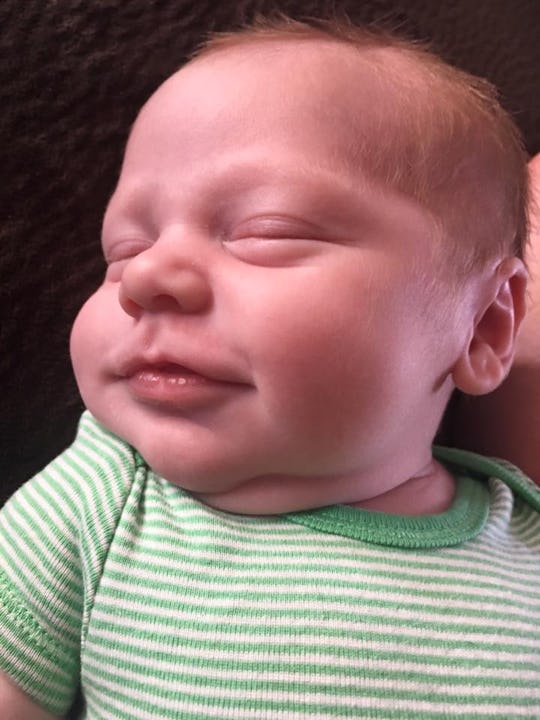 Courtesy of Steph Montgomery
A Ranking Of The Most Hilarious Postpartum Moments
As magical, scary, new, and exhausting as your first few weeks home with a new baby can be, it can also be freaking hilarious. From the cute things babies do to the most disgusting sights and smells, experiencing your postpartum body in all of its glory to the intensity of sleep deprivation causing you to do and say some weird sh*t and literally experiencing some weird sh*t, there are plenty of hilarious postpartum moments you'll experience in your first month of being a parent. That is, if you can stay awake to laugh.
Each time I've brought home a new baby has been different. With my first, there were some freak outs that came with not knowing what I was doing and not wanting to mess up. You'd think that bringing home number two would be a piece of cake, but I seemed to forget how exhausting it was to be up all night with a baby and nothing could prepare me for life with a baby and a 3 year old. Now that I am home with my third baby, I still have some moments where I ask myself, "WTF are you doing?" but, for the most part, I have been able to relax and really enjoy how fun and funny the fourth trimester can be.
Even if they don't seem so funny at the time, I hope you can look back on them and laugh. I know I have. Here is my ranking of the most hilarious postpartum moments you'll experience, at least in retrospect.