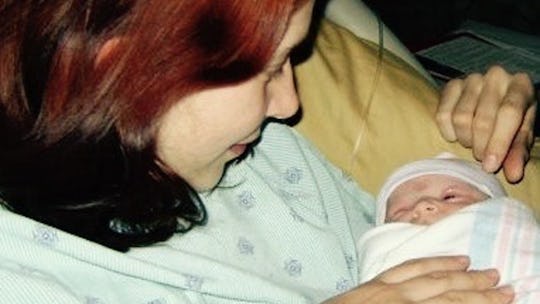 Courtesy of Steph Montgomery
Actually, These 11 Things Won't Screw Up Your Chances Of Breastfeeding
There was a poster on the wall of my midwife's exam room titled "Booby Traps." It outlined a list of things every new mom should avoid if she wants to breastfeed. I ended up memorizing that list, and when I wasn't able to breastfeed my daughter successfully I obsessed over it. I blamed myself for ruining breastfeeding. Then, when my son was born, I learned otherwise. There are a ton of things that professionals, other moms, the internet, and the voices in your head say will screw up your chances of breastfeeding that, really and truly, won't.
If you Google "screw up breastfeeding" you will find hundreds of sites listing "booby traps," all similar to the poster I committed to memory. In addition to finding the title "booby traps" to be misogynistic and condescending, I discovered many of the points listed weren't really traps at all. We, as a society, have created a parenting culture where the pressure to breastfeed is intense, and so many new moms torture themselves trying to do everything "perfectly" by avoiding things like getting an epidural, supplementing with formula before their breast milk comes in, using a pacifier with a fussy baby, and even going back to work. These decisions aren't always made with the mother and her unique child in mind, but because moms truly believe the aforementioned things will hurt their chances of breastfeeding. They won't. In fact, so many of those things may actually help you get through new motherhood with your sanity intact. It turns out that you don't have to martyr yourself to be a good mother, and you don't have to always sacrifice the things that make the most sense for you, your body, and your baby, in order to nurse for as long as you'd like.
If you are expecting a baby and want to breastfeed, I encourage you to ditch the bad advice, bookmark this post, and let science guide your breastfeeding journey. You can do this, mama, and you don't have to kill yourself trying.