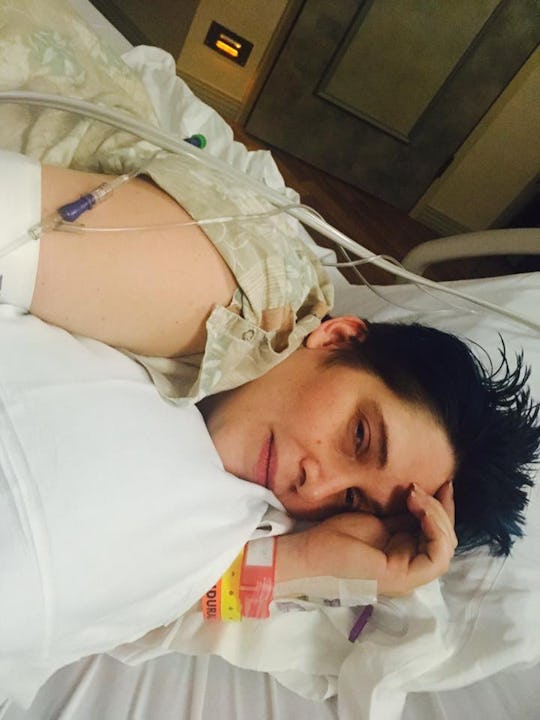 Courtesy of Steph Montgomery
Giving Birth Isn't Like Going #2, & 10 Other Common Sense Things Women In Labor Need You To Know
After giving birth three times, I consider the experience to be indescribable. Which is why people who haven't been through it should stop comparing it to less painful things, like pooping, or even horribly painful things, like kidney stones. Not just because it's in no way comparable, but because doing so feeds into our society's tendency to minimize women's pain. With that in mind, I think it's time that we get real about birth. In fact, there are a few things women in labor need you to know.
First and foremost, labor is difficult as hell. There's a reason they call it "labor," my friends. It was actually a lot harder than I thought it would be, based on what I had read in books, learned in birthing class, and seen in movies. For me it was a long, painful, and overwhelming experience. So I think we should recognize that most pregnant women don't walk into the hospital, effortlessly give birth, and walk out a few hours later with a baby. And when we romanticize birth as a serene and beautiful experience, or make jokes that might it sound like it's not a big deal, we set the bar way too high for most people to meet. It's not realistic or fair, and laboring women suffer as a result.
Plus, birthing a baby is a messy business. In my experience, you'll end up covered in blood, amniotic fluid, sweat, vernix (that white stuff all over your baby), and sometimes even poop. So, yeah, you may not look like a birth goddess, and you might not feel all that magical while your OB-GYN is stitching up your perineum or abdomen. And you know what? It's OK.
So yeah, it's time we started talking about how labor and birth actually work, so we can finally clear up any misconceptions and help moms-to-be prepare for the inevitable.