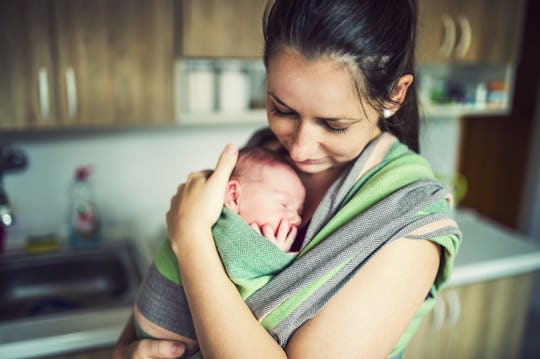 Halfpoint/Fotolia
Here's The Right Parenting Style For You, According To Your Zodiac Sign
When I was pregnant, I was determined to be an attachment parent. It just sounded so lovely, with the breastfeeding, co-sleeping, and snuggling. Then I became a mom, tried it out, and failed miserably. I've since learned that you can't really choose your parenting style. Instead, it chooses you. In fact, if I had done some some self-exploration, gazed into a crystal ball, or read my horoscope, I might have learned that sooner. I mean, can you find the right parenting style for you, according to your Zodiac sign? It definitely couldn't hurt, right?
My astrological profile is pretty accurate when it comes to other aspects of my personality. I wouldn't be surprised if it could tell me about what kind of parent I am, or perhaps, more importantly, what kind of parent I should try to be. I'm a Cancer, so according to Astrology Zodiac Signs that means I can be a tad bit sensitive, and kind of a drama queen. It turns out that hovering around my kids like a helicopter or trying to touch them all day was too much for my tender soul. Both my kids and I thrived once I gave them some space, and I served as more of a lighthouse when they needed me. It all makes total sense when you think about it, because when Cancers try to do too much, it can impact their mental health.
I totally wish I had known the aforementioned before trying (and failing at) other parenting styles. If it is this telling for me, it might be a good place for other parents to start exploring their personal parenting styles, too.