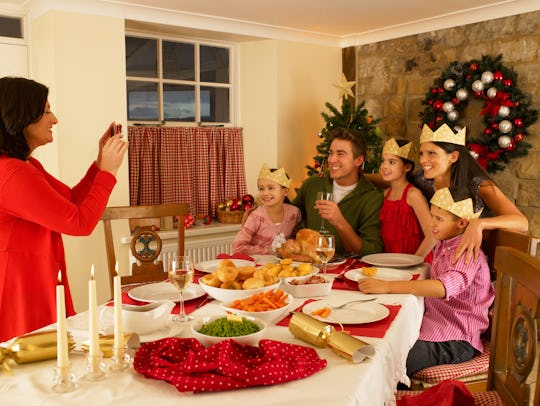 Shutterstock/oliveromg
13 Things Only The Best Mother-In-Law Does During The Holiday Season
I love my mother-in-law. I'm not just saying that on the off-chance she will see this article. I mean it! She's great, and it just so happens that the holidays are her absolute favorite time of year and her joy is contagious. So let me tell you some of the things that the best mother-in-law does during the holiday season, because while I know it's popular (and sometimes downright necessary) to complain about our MILs, I think the good ones deserve a little bit of a shout out from time to time.
The concept of a mother-in-law is weird right? It's like getting a bonus mom, but one who didn't raise you, might not know you super-well, and who will always love your partner more than they love you (which is completely understandable and as it should be, I feel). You know what else is weird? The holiday season. Yes, it's great (twinkling lights and carols and gifts and good food and the Danish concept of hygge!), but it can also be stressful. By definition it's a break from your usual routine, which can be super nice (and necessary) but can also be a bit chaotic. Combining in-laws and the holidays, therefore, can (and often is) a recipe for disaster.
But, sometimes, you get a MIL who you wind up loving not just because she raised the person you've decided to commit yourself to, but because you just genuinely like her. Here are some of the ways she demonstrates her sheer excellence during the holidays.
The best mother in law...