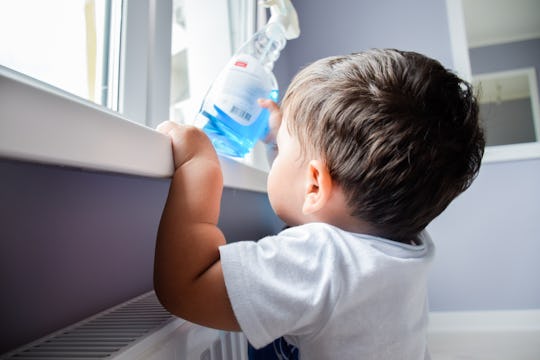 Ruslana Iurchenko/Shutterstock
How To Trick Your Toddler Into Doing Chores, According To 13 Parents
It can be difficult to gauge when it's time to try and trick your toddler into doing chores. After all, you're doing literally everything for them for a while, and I feel like a lot of us get used to that paradigm. And, I mean, you ever seen a toddler attempt to do literally anything? They aren't exactly careful or thorough and they take forever. But most experts agree that between the ages of 2 and 3, you can usually start assigning your kid simple tasks that can segue into full-blown chores.
But how do you get your kid to be excited about, you know, cleaning? I asked some parents to reveal their tricks, because it's high time these freeloaders started pulling their weight around here, right?!
According to WebMD, some age-appropriate chores for toddlers include putting toys away, filling a pet's food dish, putting clothes in their hamper, wiping up spills, dusting, and putting things into piles. I'd also like to include folding washcloths because, yes, I have to redo them most of the time, but my kids seem to enjoy it and that tasks gets them into the habit of folding.
Yes, as soon as I am physically able to foist laundry onto another family member, I'm going to.
But how do you get your toddler excited about something as mundane as cleaning up a spill or feeding the family pet? Here are a few ideas, from parents who have been there: