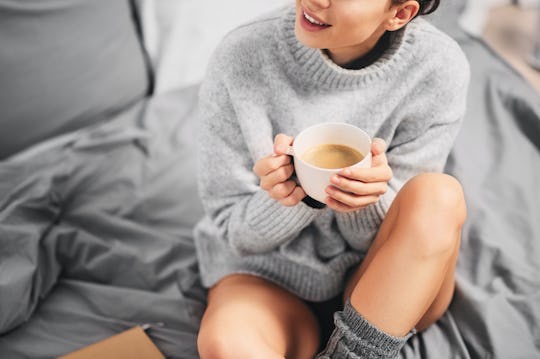 chika_milan/Fotolia
9 Ways I'm Going To Shamelessly Spend National Lazy Mom's Day
I don't know about you, but I have a hard time keeping track of all the "national holidays" these days. From National Donut Day to National Tequila Day to National Hotdog Day, everything and anything has "a day" of reverence. But did you know there's a National Lazy Mom's Day?! I mean, what a time to be alive! And you bet your you-know-what I plan to spend National Lazy Mom's Day in style, too.
To be honest, I'm already a relatively lazy mom and don't need a national "holiday" to celebrate working smarter, not harder. While I admire my friends who pack cute lunches for their kids and pack their schedules with playdates and spend time making Pinterest-perfect crafts, I'll stick with a simple sandwich, a lazy weekend, and a cheap coloring book.
Us moms work hard every single day, day in and day out, and let's face it: Mother's Day is rarely relaxing. We don't get a "day off," so I think at least a national day urging us all to be "lazy" is the least our country could collectively do for the moms working hard to raise the next generation. So with that in mind, here's how I plan on spending my nationally recognized lazy day. Join me, will ya?