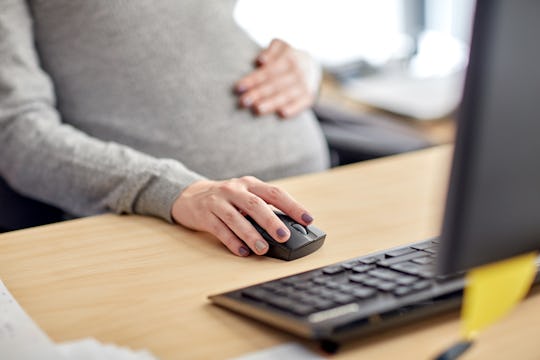 Syda Productions/Fotolia
16 Moms Share Their Horrifying Pregnancy Discrimination Experiences
When I was 24, a male CEO asked me, "Do you plan on having babies or focusing on your career?" during an interview. My reply? "Um, I'm not sure." Then, when I was 30 and postpartum, HR told me I had to cut my maternity leave short because I spent some time on bedrest. At 38 and eight months pregnant, my female boss told me that women "in my situation" were expected to resign, but I could re-apply when things changed. Whenever I tell these stories, other moms share their own horrifying pregnancy discrimination experiences and, sadly, I'm reminded that I'm not alone in these experiences.
These stories make me wonder how, in 2018, we still live in a world where women have to choose between having a family and having a job. It seems unfathomable to me that pregnant people still face discrimination, but they do. According to the Equal Employment Opportunity Commission (EEOC), laws like the Pregnancy Discrimination Act (PDA), the Americans with Disabilities Act (ADA), and the Family and Medical Leave Act of 1993 (FMLA) provide protection from discrimination for pregnant women and their families. But these laws are far from perfect, only apply to certain employers, and, in my experience, are confusing, especially when you have a person in an authority position telling you something different and you're scared you'll be fired for speaking up.
The PDA requires that employers (with 15 or more employees) offer a pregnant person the same type of accommodations they would give a non-pregnant worker who is similarly unable to work. But, what does that even mean? And what do you do if you think your employer is breaking the law? The answer is, of course, to make a report to Human Resources or the EEOC, but I can tell you that is easier said than done, and I'm saying this as relatively privileged person with the means and support to do so.
According to the EEOC, pregnancy discrimination claims of all types, and from people in all kinds of positions and industries, are on the rise. And with more and more women entering the workforce, it's past time for employers to get with the damn program, because you shouldn't have to choose between starting a family and working to support them. Read on for real-life stories of pregnancy discrimination from moms who totally deserved better.