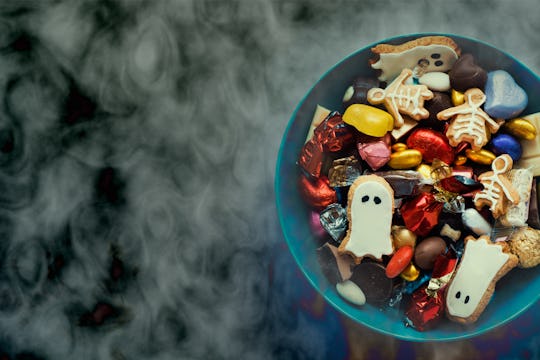 browneyesboyua/Fotolia
The Best Halloween Candy For You, Based On Your Zodiac Sign
It's almost Halloween and that means you're probably stocking up on costumes, indulging in all things pumpkin flavored, and, of course, stocking up on candy. I mean, unless you're some kind of monster you're going to pick up at least one bag of candy for Halloween, right? But how does one decide between Pixy Stix and Tootsie Rolls? Milky Way and Pay Day? Well, why not hand out Halloween candy based on your Zodiac sign? Since there's a seemingly never-ending list of options, you might as well look to the stars for some guidance.
As a Virgo myself, I'm constantly on the lookout for the perfect everything, and you better believe that includes Halloween candy to hand out to enthusiastic trick-or-treaters. Of course, the idea of a perfect Halloween candy is subjective. For example, some folks love WarHeads, and I don't really understand those people. Sour candy that makes my face hurt? No thank you. I'm more of a chocolate fan, myself, and usually pick out Halloween candy accordingly.
When you hit the store to purchase candy for Halloween this year, and you ultimately find yourself overwhelmed by all the options, try consulting your Zodiac before making your final purchase. The trick-or-treaters in your life are sure to thank you.