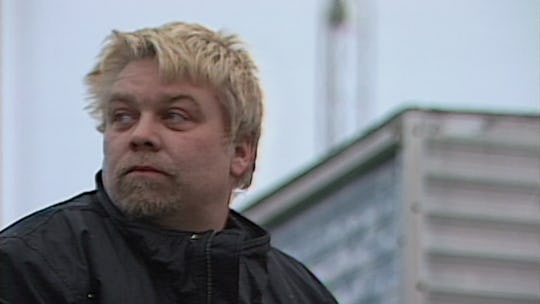 Netflix
When Is Steven Avery On 'Dr. Phil'? The 'Making A Murderer' Subject Is Set For TV
Netflix's documentary series Making a Murderer set the true-crime-loving world on fire when it premiered on the streaming channel late last year. It probably felt like everyone you knew, whether in your circle of friends or at your job, was chatting about the show and whether they thought its subjects, Steven Avery and Brendan Dassey, had been framed by local authorities for the murder for which they'd been convicted. Now, nearly a year after the show's release, Dr. Phil McGraw is indulging the public's obsession by having Avery on the show. But exactly when is Steven Avery on Dr. Phil?
According to The Hollywood Reporter, Avery won't technically be on the show – he is, after all, still in jail serving out a life sentence for his 2007 conviction for the murder of Teresa Halbach, a local photographer in his Wisconsin town. The appeal that Avery filed to overturn his conviction in December, shortly after the release of the first season of Making a Murderer gained a ton of traction for his case, is still pending. Meanwhile, Avery's alleged accomplice in the crime, his nephew Brendan Dassey, had his own murder conviction thrown out, though the Wisconsin courts appealed the overturned conviction just recently, prolonging Dassey's potential release from prison.
But the television personality/psychologist has booked the alleged killer for a brand-new interview which will air across a two-part episode on October 3 and October 4. Avery will telephone into the talk show from the Waupun Correctional Institution in which he is currently incarcerated. His brand-new fiancee, Lynn Hartman, will also appear on the show, in person at the studio.
This is huge news for the Dr. Phil show – it will mark Avery's first broadcast interview after the mega-hit that was Making a Murderer, a tremendous get in the talk show world. Avery and his fiancee are set to discuss their relationship, his life in prison, and the case status, which should nicely tide all of us anxiously awaiting an update until Making a Murderer returns for its second season.
Dr. Phil is really jumping on the true-crime bandwagon for the current fifteenth season of his long-running daytime talk show. Earlier this month, the show aired a three-part interview with Burke Ramsey, the brother of notorious unsolved murder victim JonBenét Ramsey. It was Burke's his first public interview ever, nearly 20 years after JonBenét's death and ahead of the CBS documentary miniseries The Case Of: JonBenét Ramsey's premiere.
Maybe next Dr. Phil will find a way to snag an interview with Adnan Syed or even Amanda Knox, in light of tomorrow's wide release of the critically-acclaimed Netflix documentary focusing on her overturned murder conviction in Italy.