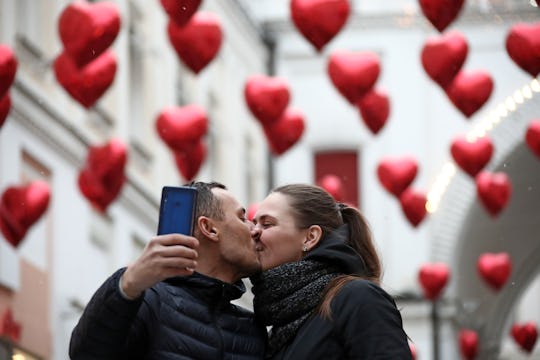 Valery Sharifulin/TASS/Getty Images
Let Your Valentine's Day Horoscope Help You Plan Your Valentine's Night
Whether you're the kind of person who makes a dinner reservation for Valentine's Day months in advance, or you think candy hearts are chalk in disguise (you would be correct), there's no denying that there's a lot of hype surrounding February 14. Knowing your Valentine's Day 2020 horoscope can give you some insight into what to expect for the day whether you're single, coupled, or hanging with your friends.
Regardless of your feelings on the day, at the very least, it's an excuse to eat chocolate. And unlike other holidays, you don't have to frantically move an elf around your house (at least until they invent a cupid on a... stoop). This year you may want to wear your brightest shade of red and hit the town (looking at you, Aries and Aquarius) or you may prefer to cozy up on the couch with Netflix and dessert while knocking a few items off your to-do list (hi, Leos).
And if you're a last-minute planner (like me) and you need a little inspiration for how to spend your night, read on to hear from four professional astrologers about the best way to spend Valentine's Day 2020, based on you and your partner's zodiac sign.