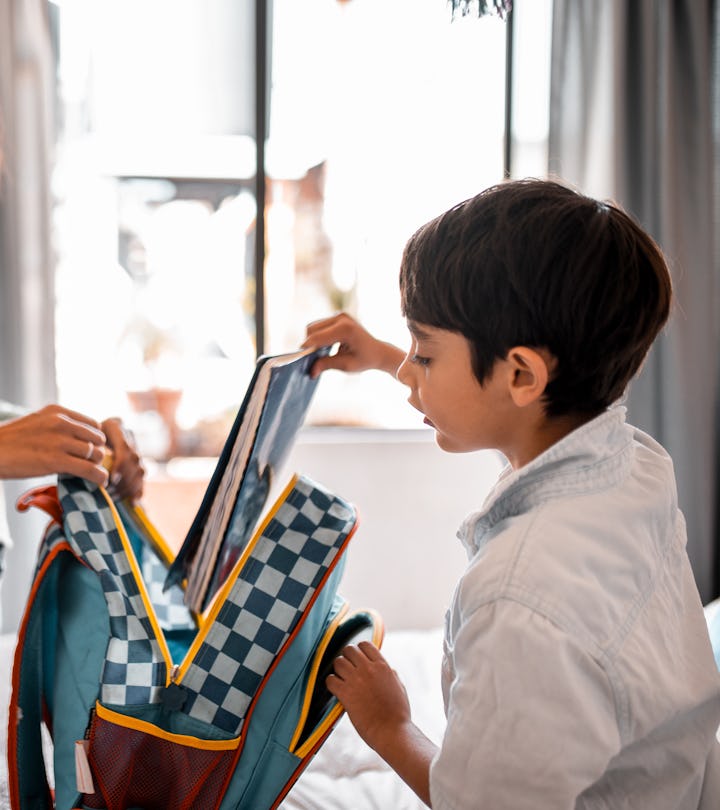 MStudioImages/E+/Getty Images
Simplify School Mornings With These 10 Hacks For Parents & Kids
You don't have to start every weekday in utter chaos.
The lunches are packed. The new school uniforms are ironed and laid out. Homework has been completed (and already filed away in their respective backpacks). If you're the parent who has their morning routine for school days all worked out, cheers to you. If you're the parent scrambling to find two matching socks in the dryer, reusing yesterday's water bottle, and just trusting your kid brushed their teeth today, you're not alone (and you're probably in the majority, here).
If you're in need of morning routine hacks and products that will actually help make school day mornings more streamlined and less stressful, here are some products and tips that can help. Some of these kids' morning routine ideas are simple, and others, well, you'll wish you'd learned them a whole lot sooner and could shake the hand of whatever genius thought them up.
The key to finding routine hacks that truly help your family is identifying what happens every morning that costs you time or totally stresses you out. Does your youngest take forever to finish their toast, and the oldest can't seem to stay focused long enough to pick out their clothes? Once you've ID'ed the problem moments, take a gander at this list and see how it can help.
We may receive a portion of sales if you purchase a product through a link in this article.
So, who else is putting stickers in all their kids' shoes tonight? May your school mornings be simple, streamlined, and stress-free from here on out with these game-changing school morning hacks.