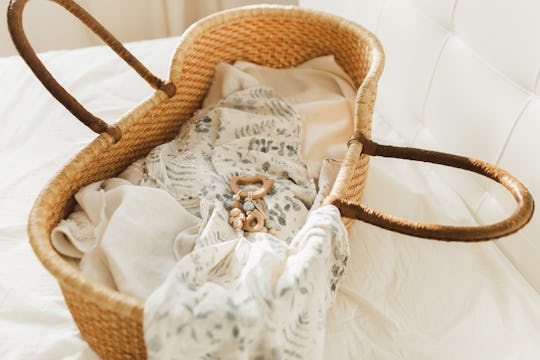 Anastasiia Krivenok/Moment/Getty Images
9 Baby Sprinkle Gifts That Parents Actually Want
These presents are so useful.
When a parent-to-be has a child but wants to find a way to celebrate having another, they may be stumped for ideas. A great way to gather those who want to celebrate a second, third, fourth, or beyond is to throw a smaller "sprinkle" instead of a super-sized shower. But because the expecting parents may have a lot of the baby essentials already from their other children, you may wonder what the best gifts you can give for a sprinkle include.
If the parents have a registry, it's probably a good idea to not go rogue and buy them something that's not on the list. After all, they know what they need (or most likely, don't want), and by having a registry, they're doing guests a favor by taking out the guesswork of what to give as a gift. In addition to getting items that they might not have yet, they might also fill their registries with products/brands that have worked well for them with their other children, and simply need to stock up on items that they'll blow through, like size 1 diapers.
There are a lot of great avenues to explore when you're considering presents for parents who already have a child. And when you consider the essential items that a baby uses every day, there are a ton of options. Here are some that will help to make their sprinkle a success.
A lot of people won't register when they are expecting their second, third, etc., child, but that doesn't negate the fact that there are still going to be a lot of things that a new baby requires, whether they have older siblings or not. With these practical sprinkle gift ideas, you'll make new parents feel loved and relieved.