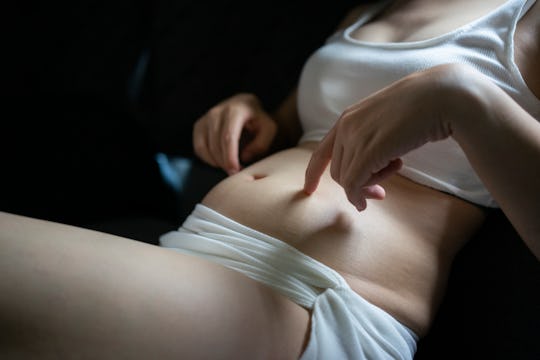 skaman306/Moment/Getty Images
Is It Safe to Have Rough Sex While Pregnant?
Experts Say To Keep These 8 Things In Mind
Although creating life is kind of amazing, there's so much you have to give up when you're expecting, too. Out the window (for the next nine months at least) are things like snoozing on your back, bouncing on a trampoline, or soaking up the heat of a sauna (and adult beverages). But one place where you shouldn't have to make concessions is sex with your partner. So if you like things to be a little rough and tumble between the sheets, you might wonder if it's safe to have rough intercourse during pregnancy.
Maybe before you got pregnant you liked to take a walk on the sexy wild side every now and then. Are you limited to missionary style from now until the birth of your baby? Absolutely not, Dr. Stephen Weiss, assistant professor of OB-GYN at Emory University in Atlanta says. If you're nervous about pregnancy sex in general, don't be. "It is a fallacy that the shaking of the uterus is a cause of miscarriage or pregnancy complications," Dr. Weiss says.
So don't stress about having to ditch the dildo or hide the handcuffs, and read on to understand the ins and outs (ha) of rough pregnant sex.
This article was originally published on