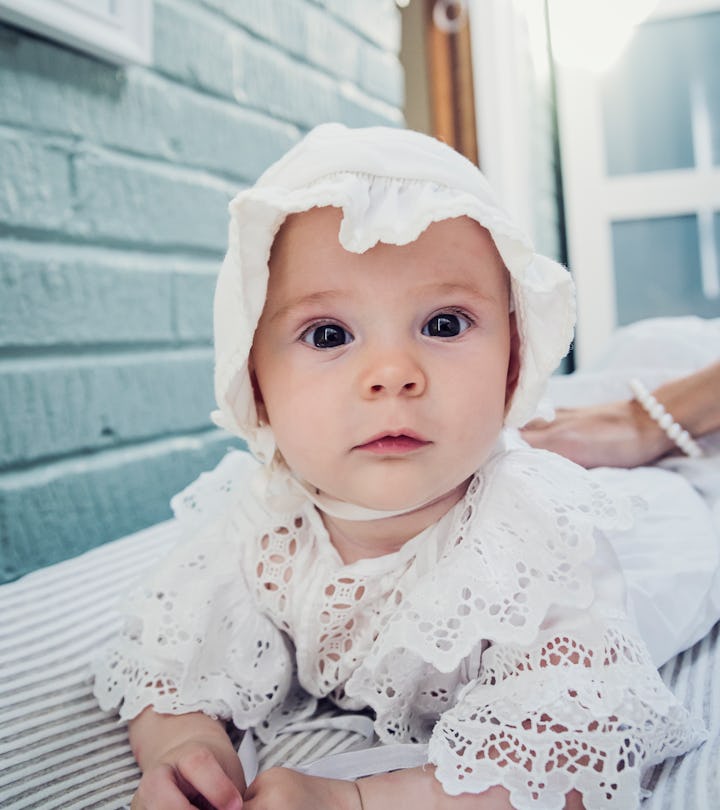 martinedoucet/E+/Getty Images
These 60 Literary Girl Names Are Bold & Timeless
And inspired by your favorite authors and heroines.
You never know where inspiration for your baby name list may strike. Maybe it's from your favorite TV show, the name of an old friend, a certain letter, or even someone's pet (yes, my friend named her baby after her neighbor's dog, June). But one of the best places to look for a timeless baby name is in your favorite books. These literary girl names are pulled straight from the pages of classics, fairy tales, children's books, and more contemporary novels.
Many of the baby girl names on this list — like Anne, Jane, or Maya — feel classic without being overtly literary. But it'll still be fun to explain why you named your baby what you did, and to one day get to share a great book with the character's namesake. Other names on this list of baby girl names are inspired by authors rather than their protagonists, while some give a nod to more current literary names like Katniss or Bridget, and they pair so well with literary boy names (if you're expecting twins or siblings).
Naming a baby girl is hard — choosing a name for your baby can feel like a lot of pressure. If you want to be sure you pick a name you won't grow tired of, turn to your favorite book for a literary-inspired girls' name perfect for an English major in training. After all, if you can read your favorite book over and over again, you won't get sick of hearing your favorite character or author's name (except maybe when that "protagonist" is having a major meltdown).
Whatever name your pick for your literary little one, you're sure to adore her just as much as the beloved book that inspires your choice.
This article was originally published on