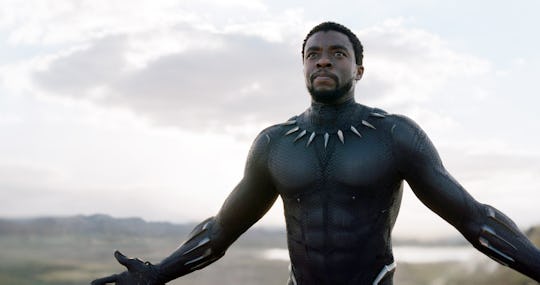 Marvel Studios
25 Baby Names Inspired By Marvel, Because You've Got A Little Superhero On Your Hands
These names are super-powered.
Naming your baby can feel like a Herculean task. You want something special, something you love, but you also want a name that sets your baby up for success. That can mean different things to everyone, but if you're a Marvel fan, you might be looking for Marvel baby names so you can honor your favorite superheroes and icons. I mean, no one's saying you have to name your baby The Hulk (although Joey Tribbiani thought it was a good idea and Phoebe Buffay once said she liked the idea of a baby name starting with "The"), but the Marvel universe is vast and could inspire you in big ways when it comes to a moniker for your own kiddo.
People take baby name inspiration from just about everywhere. My youngest is named Lucy, and it's absolutely a direct nod to Lucille Ball. So don't feel like your love of Marvel means you can't give your baby the same name as Hawkeye or Ant-Man. Whether you love the movies or are more of a comic book fan, these 25 Marvel baby names will make you want to get your kid their first super suit by the time they're 2. Just don't let them grab the infinity stones. I imagine a toddler with a gauntlet would cause quite a mess.
This article was originally published on