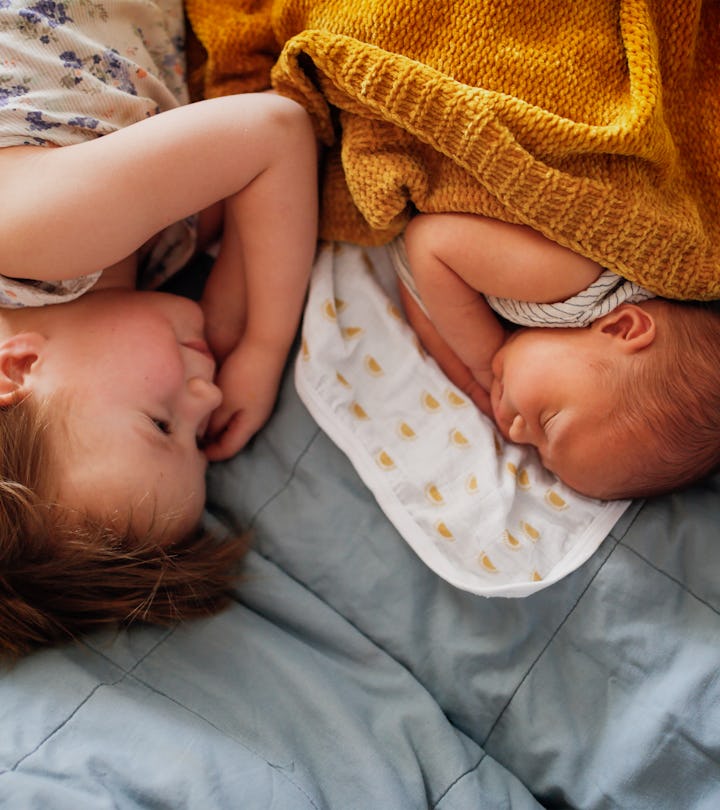 Shutterstock
52 Baby Names For Sisters That Make A Perfect Pair
Because coordination (and not necessarily matchy-matchy) is cute.
If you already have a little girl at home and you're getting ready to have another one, then you might be trying to think of a baby name that goes well with your current daughter's name. Or maybe you're about to birth twin girls and you want their names to mesh well. Either way, trying to think of coordinating baby names for sisters can be difficult, especially if you aren't sure where to start.
There are a few ways you can go about choosing baby names for sisters. You can opt for two baby names that sound similar, like a pair of names that end in the same sound. If you're not into that idea, go for two names that have similar meanings, like two names that are both rooted in religion. Then there's the option to go for two of the same type of names, like two flower names, or two names that give off nature vibes. And, of course, you can go the Kardashian route, and choose two sister names that start with the same letter.
Still feeling lost about putting baby names for sisters together? I've put together some ideas for sister names that just sound right without being too matchy-matchy or obvious.
This article was originally published on