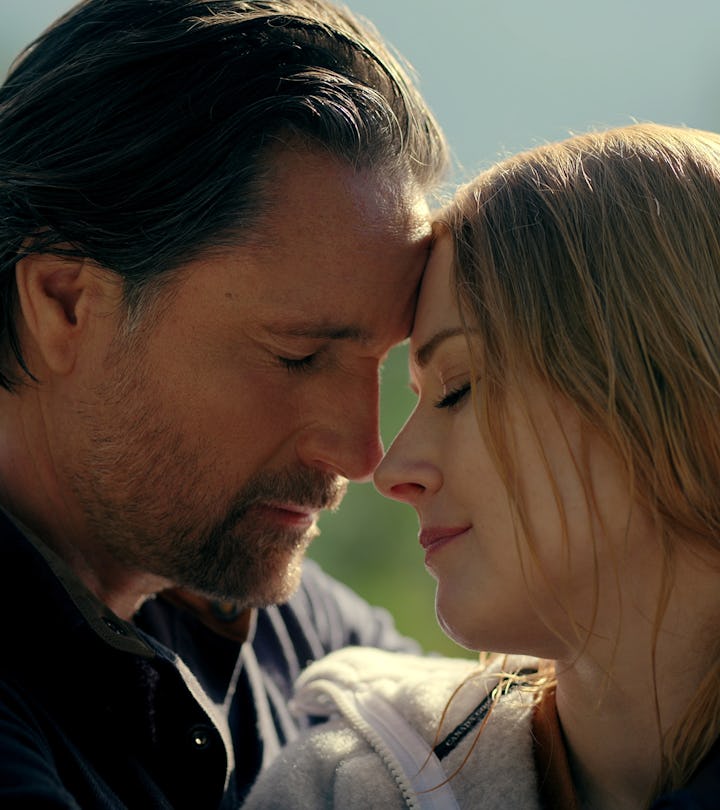 Netflix
Virgin River Season 5 Officially Has A Premiere Date & Trailer
And there's going to be a part two!
We will never get enough of Jack and Mel and their rollercoaster love story, or just simply spending time in the picturesque fictional town of Virgin River. This we know for sure. And now that we are all reeling from the cliffhanger ending of the fourth season of Virgin River, let's take a gander at what could be in store for fans in Season 5 of our favorite show.
Note: Spoilers for Virgin River Season 4 are ahead!
When will Season 5 of Virgin River premiere?
Netflix announced that Virgin River Season 5 will premiere on Sept. 7, 2023 and the series has officially been renewed for a sixth season!
And that's not all, Virgin River fans can also look forward to a part two with holiday episodes premiering this November. "There will be a part two. Our HOLIDAY episodes will be released on November 30th," the series announced on Instagram. "Get excited y'all."
What will Virgin River Season 5 be about?
It's difficult to predict what might happen in the fifth season as fans are still reeling from all the shocking revelations thus far. Charmaine's never-ending pregnancy with her twins continues, but the babies are not actually Jack's children, but don't worry, he is the father of Mel's baby. And they're having a girl. Mel, played by Alexandra Breckenridge, resigned from Doc's practice, while Doc himself is dealing with his surprise grandson, and Ricky is heading off to serve his country.
What will happen to all of them? Well, in an interview with Glamour last summer, Martin Henderson, who plays Jack Sheridan, said "the baby stuff gets really interesting." Indeed, a new trailer hints that Season 5 will, of course, be juicy, full of suspense, and lots of romance.
And fortunately, everyone can rest easy in the knowledge juicy drama is in store and even happiness will someday prevail. Showrunner Sue Tenney told TV Insider that Jack and Mel have a happy ending coming their way. "Eventually, they are going to get married," Tenney said. Perhaps "eventually" is code for Season 5? We shall see.
Annette O'Toole teased a "big thing" is coming in Season 5.
Annette O'Toole, who plays Hope McCrea in Virgin River, told Hello! that there are some exciting developments coming in Season 5 that may relate to real-world events. "There is a big thing that happens right in the middle of the season that brings the community together in a very big way," O'Toole revealed. "It's a kind of timely topic that's happening in our country and I'm really glad that they're going there." Could she be referring to the wildfires we see in the new trailer?
Is Charmaine still pregnant in Virgin River Season 5?
While we don't know everything that happens in Season 5, an Instagram post featuring the cast celebrating the wrap of filming did give us one hint. After five seasons, Charmaine is still, somehow, pregnant. This must be some sort of Guinness World Record or something at this point. No one can complain if Charmaine acts up this season, she's been pregnant with twins for years.
Alexandra Breckenridge says Season 5 is "intense."
In an interview with New Beauty, Breckenridge gave a little glimpse into what fans can expect from Season 5, saying, "I think this season has started out well and we're getting into a few episodes soon that are pretty heavy. They're really intense and I think that they're some of the best episodes we've ever done." In other words, the best is yet to come.
How can you watch Virgin River?
All four seasons of Virgin River are available to stream on Netflix. In fact, right now is as good a time as any to rewatch the first seasons and all of our minds casting to the perpetually autumnal fictional town of Virgin River.
This article was originally published on