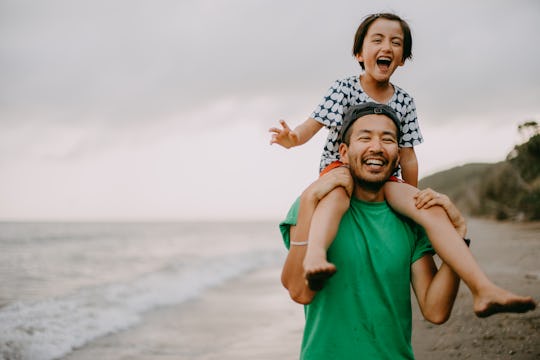 Ippei Naoi/Moment/Getty Images
Funny Father's Day Memes To Give Dad A Laugh
Jokes with serious Dad-itude are ahead.
Who says Father's Day has to be super serious? For those with a more jokey father-child relationship, these Father's Day memes (as well as classic dad jokes) are sure to make your dad crack up a little. Most of these jokes are of the so-bad-it's-good variety, so laugh along shamelessly with your own father at the silly puns and situations.
While there are plenty of inspiring Father's Day quotes and musings to share with your dad as well, there's nothing quite like the gift of laughter. And if your dad's meme game is strong, even better. Some of the internet in-jokes will be even funnier with a little context. In any case, these Father's Day memes reflect on daily life as a dad (even as a dad of adult kids), and all the occasional hilarity that results.
Fair warning: the number of dad jokes in this piece only increases as the list continues. It's about to get cheesier than a nacho stand. The whole parenting thing takes a lot of work, after all, and sometimes all you can do is laugh. So text, email, or post these Father's Day memes on social to share you and your dad's comedic genius with the world.
Whatever else you do for the holiday this year, some silly Father's Day memes are the perfect complement.
This article was originally published on