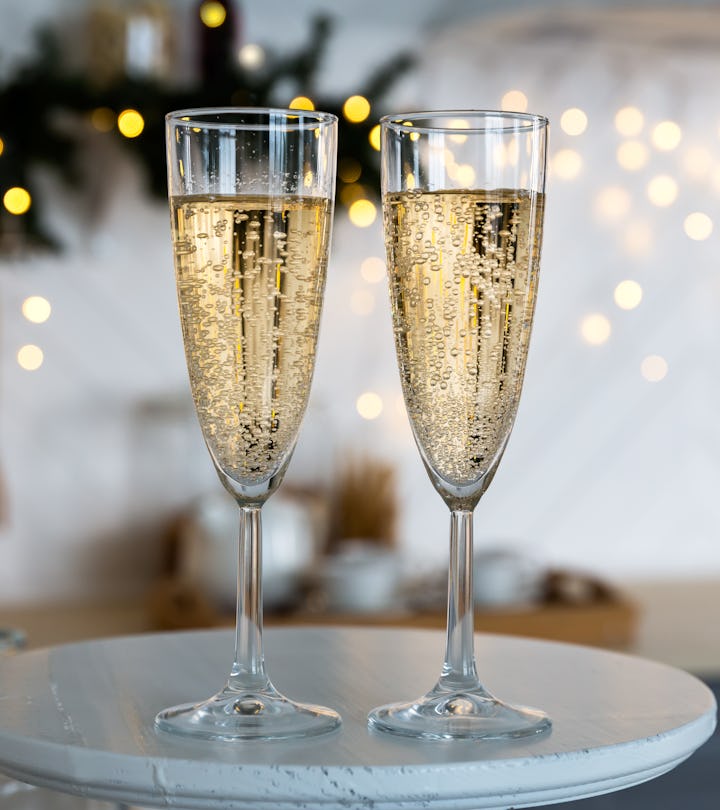 Yulia Naumenko, Getty Images
40 New Year's Instagram Captions Perfect For Welcoming 2022
We all want this year to be O.V.E.R.
After another long year of COVID in 2021, everyone's social media feeds could probably use a little optimism. As the clock turns to midnight on Jan. 1, there is suddenly an overwhelming feeling of potential and hope for the new year ahead. You can share these good feelings with your friends, too, with a New Year's Instagram caption to complement your final post of 2021, or your first photo of 2022.
Some look at Jan. 1 as just another day on the calendar that just happens to fall after Dec. 31. Sure, that's technically true, but there's something so symbolic about the start of a new year, especially if the year before was particularly tough. It really feels like a chance to start over, right the wrongs of the previous year, or implement the lessons learned. It feels like a long-awaited exhale and the tension of last year leaving your body.
If you want to celebrate this fresh start and share your newfound hope with your friends, there's no better place to do it than on Instagram. Same goes for sharing a pic of your December 31 festivities, even if you counted down to midnight in your living room or celebrated New Year's Eve with your closest friends viz Zoom. Whether you want to go funny or inspirational, show appreciation or share a meaningful quote, these New Year's Instagram captions are the perfect way to say goodbye to 2021 and hello to 2022.
With another pandemic year in the book, there's hope for some seriously better days ahead in 2022, which is definitely something to celebrate. So, grab your glass of bubbly (or your coziest yoga pants) and toast to the turn of the year with these New Year's Instagram captions.
This article was originally published on