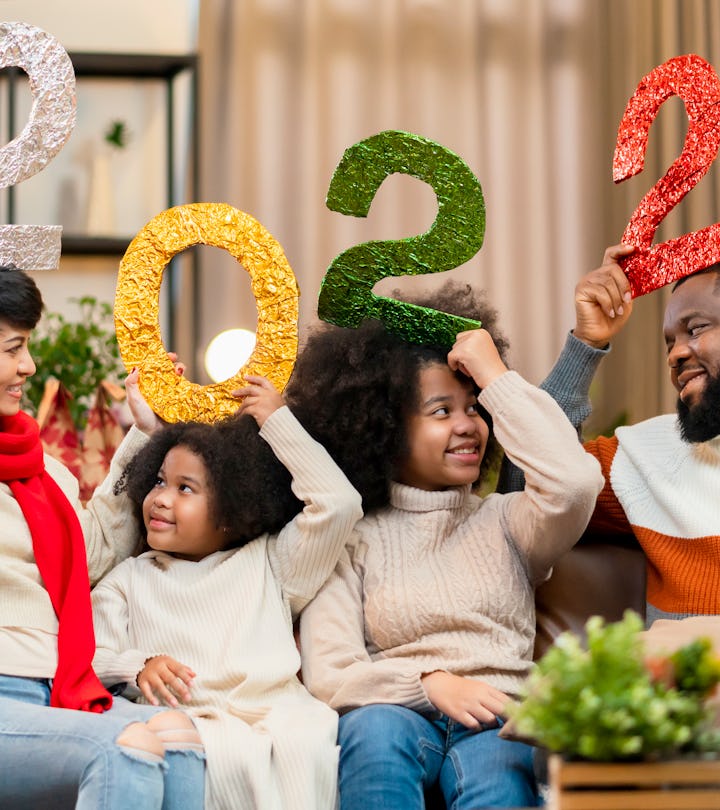 Somyot Techapuwapat/Moment/Getty Images
17 Activities To Help You Celebrate New Year's Eve With Kids
Ring in 2022 with a kid-friendly celebration.
Some people think of New Year's Eve as a time to kick off the new year ahead, but I prefer to think of it as one big, lavish last hurrah of the holiday season. It's the official end of glittery lights everywhere, gifts galore, and a hum of general merriment everywhere you go, so it makes sense to wrap it all up with a shiny, festive bow in the form of a memorable celebration. Even when you have little ones, there are still plenty of ways to celebrate New Year's Eve with kids so that you can end the year on a high note.
Yes, you can still have all of the excitement of traditional NYE party, even if you're celebrating with children in tow — it just might look more like family game night in than a glitzy and glamorous evening out on the town. In the spirit of the season, you can make crafts that reflect your family's year, make resolutions together, watch countdown celebrations on TV, or even head outdoors to enjoy your family's favorite winter activities like ice skating.
Whether you trade your cocktail dress for some cozy pajamas or throw your own kid-friendly bash at home, you can get ready for a night fit for making memories with these 17 activities to celebrate New Year's Eve with kids.