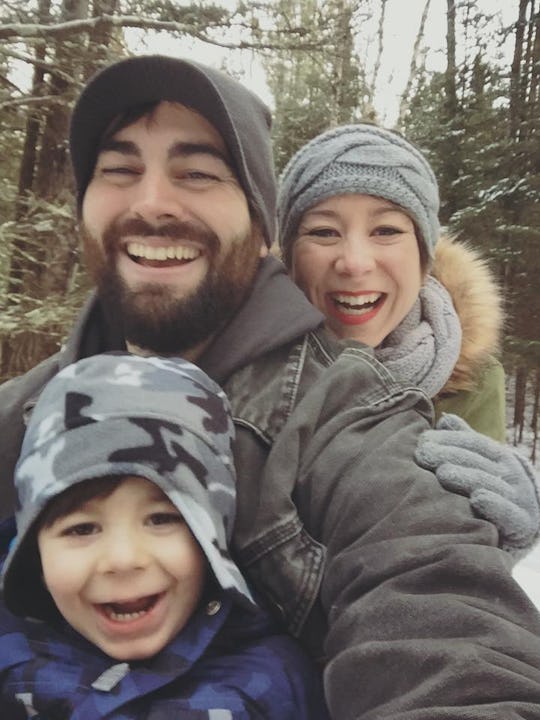 Courtesy of Danielle Campoamor
Parenting Mistakes Made My Relationship Stronger
I don't like admitting that I make mistakes. I mean, who does, right? However, motherhood has made what has always been difficult something that is also extremely necessary. I can't be the best mother to my son if I don't admit I screw up, then work on making sure I don't screw up again. I also can't be the best partner to my son's father, if I don't do the same. So, even though it sucks, the co-parenting mistakes that actually made my partnership stronger are mistakes I'm pretty thankful for. Ugh, that hurts to type.
As a reformed perfectionist, it's difficult for me to come to terms with the fact that I cannot get everything right on the first try. This (OK, obvious) realization hit me particularly hard after my son was born, and I was trying (and failing) at doing everything perfectly the first time around to prove to my son, everyone around me, and myself that I could be the mother he deserved. Healthy, right? Well, after a while I realized that making mistakes was actually making me a better mother, and if I stopped long enough to admit I had screwed up and then fixed that screw up while simultaneously learning from it, I was going to continue to be the mother my son needed and wanted and deserved.
Ugh, personal growth. So painful, right? Then again, that's honestly what motherhood is all about, and I have learned more about myself and my partnership with my father's son, than I'm convinced I've actually taught the human being I brought into the world. So, with that in mind, here are the co-parenting screw ups that have made my relationship what it is today: solid.