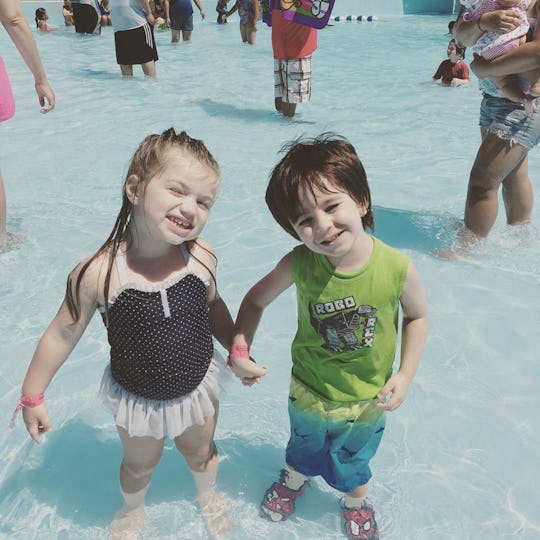 Photo courtesy of Danielle Campoamor
10 Completely Batsh*t Things Toddlers Do Around Other Toddlers
There is little I love more than seeing my toddler hang out with kids her age. The weird things toddlers do around other toddlers are a fascinating glimpse into child development and psychology. Oh, and the sheer bizarre irrationality of small humans. Can't forget that one, folks.
Having raised one toddler and coming up on the end of raising a second, I've been able to enjoy a broad swathe of weird toddler behavior. The ages of 18 months to 3 years look different for every child, and what it looks like can change from day to day (or hour to hour... or minute to minute... because they're toddlers). For example, my son was social, sure, but he was just as likely to play independently. My daughter, on the other hand, will almost always find a buddy within moments of stepping onto the playground. My son tended to shun children his own age when given the chance and latched onto groups of older children. My daughter tends to stick with her peers. But despite these marked differences, there were some weird, distinctly behaviors that would always show up, at least from time to time and regardless of individual personalities.
If you have a toddler of your own, these will all likely be quite familiar to you. If you expect to have one any time in the near future, consider yourself warned.