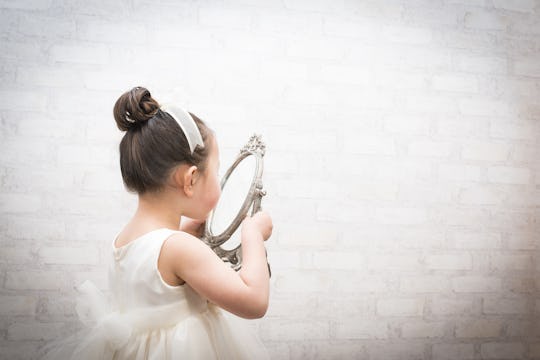 Fotolia
10 Little Things You Can Do That Will Make Your Kid More Body Positive
Wouldn't it be great if all of our kids could walk into the world automatically assuming they're beautiful and worthy, instead of having to unlearn lots of negative messages thrown their direction and spend so much of their lifetime trying make peace with themselves? Not only is that the dream, but that's the goal of parents who are intentionally raising body positive kids. Having to unlearn so many negative messages yourself, it can be difficult to teach your kids to love themselves but, thankfully, there are little things you can do that will make your kid more body positive. Who knows, it could even help you continue to be body positive, too.
Body positive parenting is about helping our kids keep an essential understanding that they're actually born with: the fact that all bodies are worthy, no matter what they look like or how they function. The types of body shaming and discrimination that are common in our society are not innate or inevitable. We are all taught, through what we see courtesy of the media, how we are treated, and how we witness other people treating themselves and others, that some bodies are better than others. That means it's entirely possible to raise a new generation to think about bodies differently.
No, we don't have to enroll our kids in a class or make them read lots of scholarly literature and research in order to help them become body positive. There are lots of little things we can do in our day-to-day life, that help our kids understand that all bodies are good bodies, including...