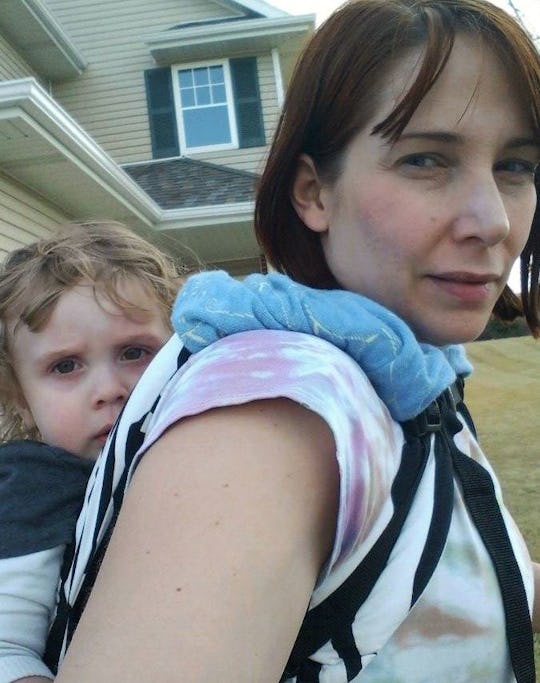 Courtesy of Steph Montgomery
10 Moments When "Staying Together For The Kids" Isn't Worth It
I was raised to believe that marriage was forever and divorce was something only "other" people did. It's funny that I believed that, because I have plenty of relatives and friends who have gone through divorce. I guess I always assumed there was something drastically wrong with their marriages, especially when they had kids, because I thought "staying together for the kids" was the "right" thing to do. I was so wrong.
I stayed married to my first husband for over a decade, despite the fact that he cheated, lied, stole from me and our family, and worse, was emotionally and physically abusive. The reasons why I stayed with him are vast and complex, but one particular reason remained front and center in my mind at all times: our kids. Throughout my career, I had witnessed firsthand the challenges single mothers face in our society. I had read statistics about "broken homes" and children raised by single moms. I thought I was doing the right thing by staying. Again, I was so wrong.
When I did leave, I realized that being a stable, happy parent for my kids was way easier as a single parent than it was when I was a married one. My relationship with my kids grew stronger when I became free to raise them in a safe, calm, and loving home. As I thrived, they thrived. In retrospect, I wish I had left sooner and way before things got so bad. I wish I had noticed the reasons to leave that presented themselves in so many moments, because "staying together for the kids" was so not worth it. For anyone.