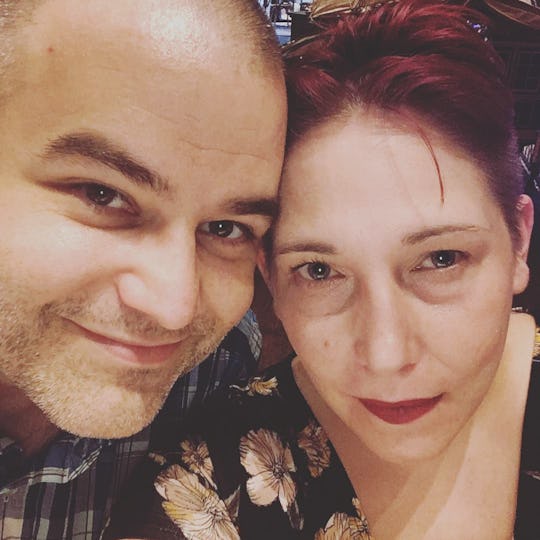 Courtesy of Steph Montgomery
Dear Husband: Here's What I Really Need From You This Mother's Day
Dearest Husband,
Thanks to Facebook, I remembered that Mother's Day is fast approaching. Yeah, I forgot. Whoops. I figured that if Mother's Day skipped my mind — me, an actual mother — it had probably fallen off your radar, too. So, I thought I would compile a handy list of things I actually need from you this Mother's Day, to give you a head start on planning my big day.
You know me better than anyone, so you understand that when it comes to Mother's Day (and everything else) I'm a tad unconventional. I don't like breakfast in bed, or store-bought greeting cards, and I would rather face down an army of white walkers than go to Mother's Day brunch. We've spent the last few months de-cluttering the hell out of our house, so I would rather not add anymore "stuff" to the mix. In fact, the idea of bringing one more thing into our home stresses me out.
What I really need on this "special day" is for you to take over. Completely. Like, without my help. Take the lead so I don't have to add Mother's Day planning to my already overflowing plate. I need a break, and to have a day without being touched, without having to wake up with the toddler, or without having to be the primary parent — the one the kids come to with every question or request — would actually make the day special and not, you know, just another day.
Instead of gifts or flowers, I would like to have Mother's Day actually be about me. I spend most of my life worrying about everyone else's preferences and needs, sometimes at the expense of my own. I'm constantly focusing on making our family run smoothly, even if it means eating at restaurants I don't like, listening to kids' songs on the radio, or never seeing the movie I want to see in the theater.
So, dear husband, to help you understand exactly what I need on Mother's Day, please consider the following easy-to-accomplish requests: