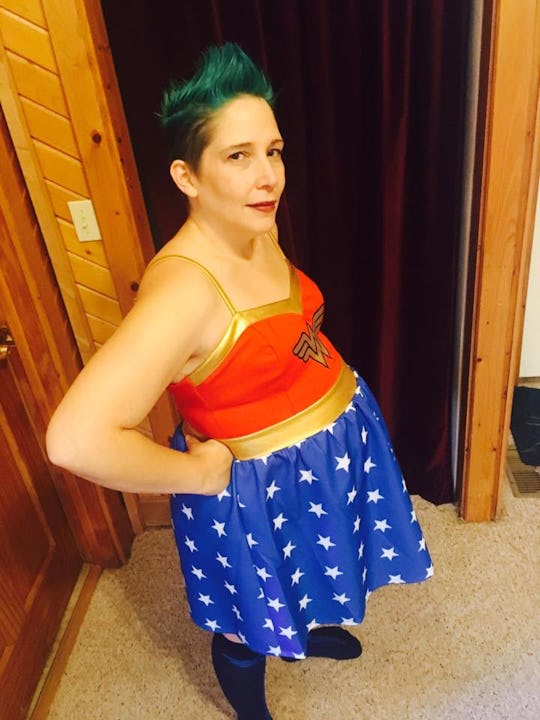 Courtesy of Steph Montgomery
10 Reasons Why My Family Planning Is None Of Your Business
Every day I hear about another elected official trying to pass a law restricting family planning. It makes me so angry. There's nothing more personal than someone's choices about whether or not to start a family, and what I do with my body should not be up to anyone else. It's not just politicians, though. Everyone seems to have an opinion about everything, from family size, maternal age, and child spacing, to birth control, fertility assistance, and abortion. It needs to stop, because there are more than a few reasons why my family planning is none of your business, or anyone else's for that matter.
First and foremost, it's not your business because it's not your body, your family, or your life. Why do you care what I do with my body or how I live my life? It's not up to you, it doesn't impact you, and it's really not any of your concern. It's also important to remember that life is relative. My partner and I are happy with our family the way it is, honestly, and your opinions about what constitutes an ideal family really don't impact how I feel about the subject.
Also, my pregnancy is not a joke. No one's is. We joke about things like unplanned pregnancy, large families, birth control failure, and "shot gun weddings" all of the time in our culture. Heck, before I became a mom, I used to joke about them, too. However, when you make a joke about someone having a large family you are subtly shaming parents of multiple kids. If this is intentional, that's a really crappy thing to do. Likewise, when you joke about birth control failure, you imply that unintended pregnancy is not a big deal when, for someone else, it might be the worst thing imaginable (or the best surprise ever, depending).
There are so many reasons why my family planning choices are so not anyone else's business, but here are just a few to get you started: