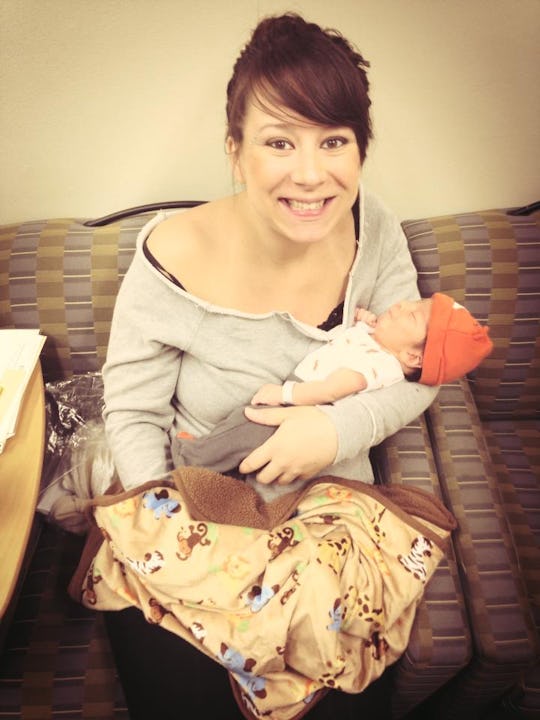 Courtesy of Danielle Campoamor
10 Signs You're Kicking The Fourth Trimester's Ass
After I had my son, I was desperate for a sign I was doing something right. It wasn't hubris, mind you. It wasn't a need for attention or constant praise. Honestly, I was so afraid of screwing up and inadvertently hurting my son in some way, that I just wanted some assurance I could handle the whole mom thing. Thankfully, I started to notice more than a few signs I was kicking the fourth trimester's ass, and I held onto those signs for dear freakin' life. A new mom needs what a new mom needs, dear reader.
I had a difficult pregnancy, labor, and delivery, so to say I was sore and exhausted and emotionally drained after I pushed my son into the world would be a severe understatement. My self-confidence was shot, even though I had done something truly incredible, and I was too tired to dig deep and find enough strength to truly appreciate myself. I was unsure of this new life with this new human, and really had no idea what I was doing. Thankfully, I had a great support system that noticed I needed a little confidence boost and a helluva lot of encouragement, and pointed out a few things I was doing during the fourth trimester that proved I could handle being someone's mother.
Self-doubt and motherhood go hand-in-hand, unfortunately. Which is why society needs to collectively get behind mothers, support them, and encourage them when they need it. I know that a few kinds words, sincere gestures, and much-needed help went a long way when I was in my fourth trimester. So did pointing out the following signs, so I could lean in and realize that, hey, I got this. And so do you.