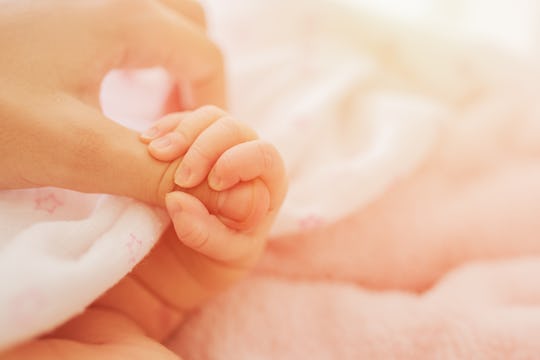 Sondem/Fotolia
10 Things You'll Change Your Mind About Immediately After Having A Baby
I was so perfect before I had kids. My house was always clean, I only ate organic food, and I was never late for anything. I had a picture in my head of what being a mom would be like, too, and my plans for my baby were — you guessed it — perfect. Then my daughter was born and she screwed everything up. It was for the best, though. I realized I didn't have to be "perfect" to be a good mom, and I learned that there are a lot of things you'll change your mind about after having a baby. If you're lucky, that is.
Very few things will go as planned as soon as you have a baby, my friends. And most of the time, that's totally OK if not actually for the best. When I wasp postpartum and caring for another human being I learned all about priorities, lowering my expectations, and how to let myself relax. I also figured out that the things that make your life easier as a mom, like the occasional fast food meal or letting your kids have screen time, don't make you a bad mom at all. Instead, they just mean you've figured out that the secret to being a so-called "good mom" is not trying to be perfect at all. It's doing what you need to do in order to take care of not only your children, but yourself..
Once I gave up my dreams of being perfect I finally learned how to be happy. Now I know I don't have to be a size two or prepare home-cooked meals from organic, locally-grown produce every day in order to be the best mother I can be to my children. My kids and husband don't care about those things, you guys. They love me just the way I am. And they can have sugary cereal — even for dinner — once in a while and it won't hurt them.
So, while I might have messy hair, wear leggings every day, and am always late, I am way happier than I would be if I tried to live up to some ridiculous standard that is nothing if not impossible. I've stopped reaching for perfection, and have fully embraced my ability to change my mind about the following: