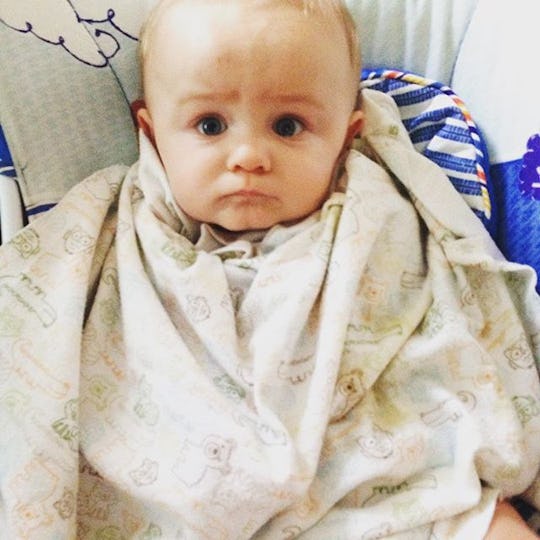 Courtesy Of Hannah Westmoreland Murphy
10 Times When Your Ability To Parent Will Inevitably Be Questioned (And Why It Shouldn't)
I've worked since I was 14 or 15, so I'm no stranger to hard work and responsibility. When my partner and I found out that I was pregnant with our first child, I naturally assumed that parenting would be no match for me, because I had been working my ass off for most of my life. Of course, I was wrong. As every parent understands, parenting is by far the hardest job you'll ever have, and there will be times when your ability to be a parent will inevitably be questioned by some bystander, or even yourself.
No one that has ever raised another human has emerged from their journey unscathed. No one is a "perfect parent," though some might attempt to convince you otherwise. We all mess up. We all fall short of the unrealistic societal expectations places on mothers, and we also fall short of our own occasionally ludicrous expectations of what we think parenthood should actually be like. Failure is an inevitable part of parenthood, and while it can be difficult to come to terms with and work through, it's also (usually) helps us realign our expectations and our thinking.
We all have days when we don't want to parent anymore. Just because we feel fleeting moments of weakness and doubt, doesn't mean that we should have our entire parental journey unfairly questioned. Unfortunately, though, happens. Like, a lot. If you've made a parenting mistake or if you've ever had your aptitude as a parent unfairly judged or graded, that doesn't automatically mean you actually are a bad parent. It just means you're a human being. With that being said, here's ten times when your ability to parent will be questioned, whether by you or by someone else, and the big reason that it shouldn't be.