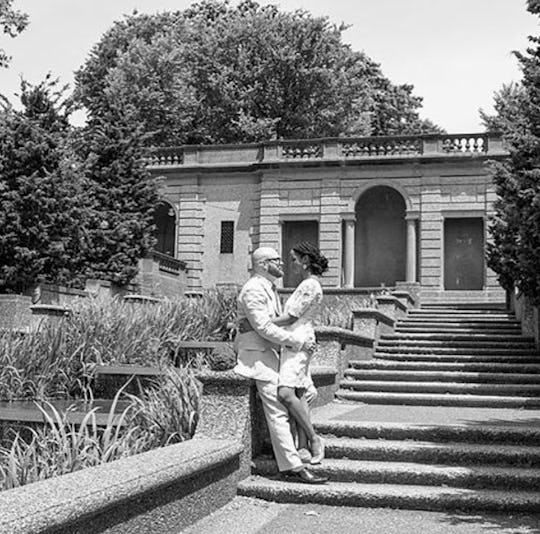 Courtesy of Sabrina Joy Stevens
10 Ways Labor Brought Me Closer To My Partner
The day before my son's birthday, I make a point of doing some of the things I did the day I went into labor with him, and we reminisce about his birth story. Labor was a really special experience for me, not only because I learned just how strong I really am, but also because of the ways labor brought me closer to my partner. It's an anniversary of a very personal victory for me as a woman and a mother, but it also feels like an anniversary of one of the most significant moments in our life as a couple.
I'm lucky to have had so many things go in my favor — a healthy body and pregnancy, the ability to choose where and with whom I'd give birth, and more — in order to have such a positive birth experience. (Some of these things, especially choices in childbirth, shouldn't be a matter of luck, but right. But that's a topic for another piece.) But a huge part of why it's such a great memory is because of how amazing my partner was throughout the experience. He's a fantastic, supportive partner in general, but before and during my pregnancy, he also learned how to be an amazing birth partner. Seeing that, and feeling his love and strength all through labor, made me feel even closer to him than I had before.
To be clear: I never wanted or expected labor to be a touchstone in my relationship with my partner. That's not its purpose. The goal, first and foremost, was to get our baby out of my body as safely as possible for all involved. Going into labor is not guaranteed to be a positive experience for anyone, nor should anyone go into it hoping to prove or fix anything about their relationship. ("That's not how any of this works!") But it was a profound and transformative experience for me personally, and it also ended up clarifying and magnifying the best parts of our specific relationship, in the following ways.