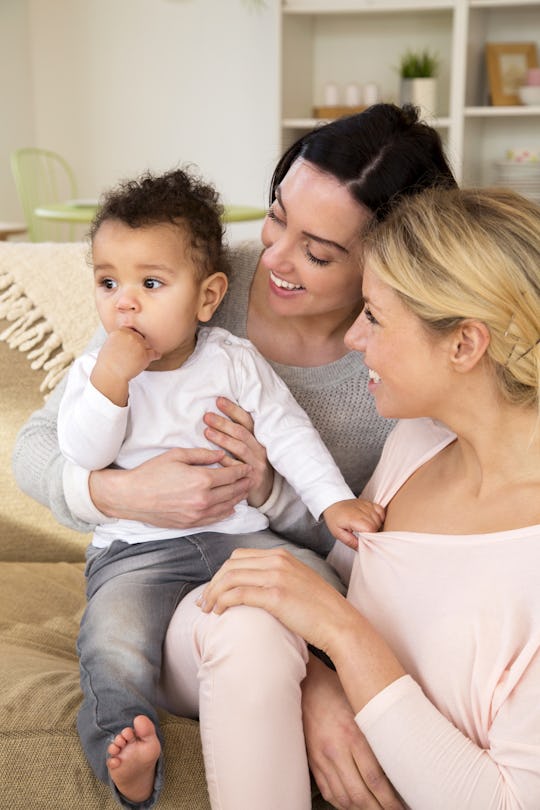 Fotolia
10 Weird Things Partners Say To One Another, That Are Totally Normal When You're A Parent
If a true friend is someone with whom you can spend time without saying a word, then a true parenting partner is someone with whom you can comfortably exchange the most bizarre words. Raising kids is intense and complicated, so knowing my husband and I can truly say anything to each other makes me feel secure when I feel like I'm failing. When we say totally weird stuff, it's completely normal because, well, kids are in the mix and he's on this journey with me, so he gets it.
We're constantly having to think out of the box to solve some issue, and polite society doesn't always provide the right vocabulary. For example, our 6-year-old son abbreviates everything these days, so when he asks his father if they can go find some "pee-pee's," he's asking to play Pokémon Go. And when I ask my husband if the kids are having "nugs" for lunch, he knows I'm talking about chicken nuggets.
Beyond the parental shorthand, though, there are some things my husband and I have said to one another that would have never occurred to us to say before we were parents. Do any of these sentences sound familiar? If so, consider your partner the MVP of parenting teammates.