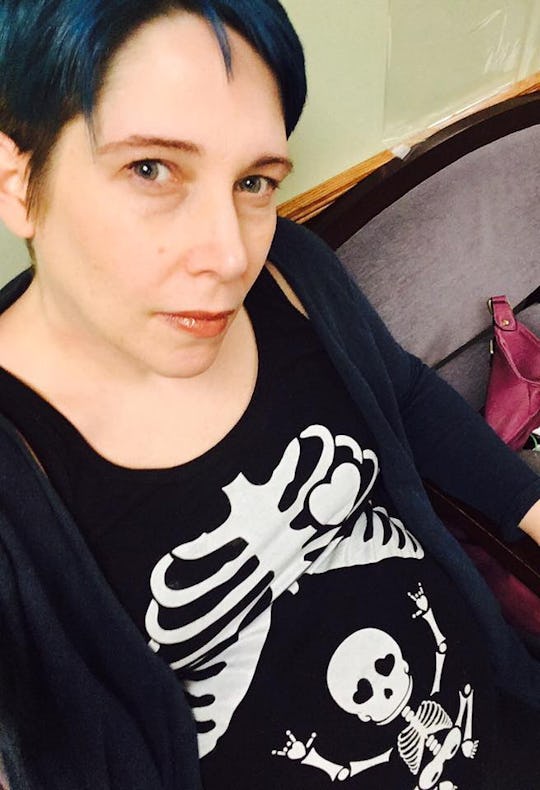 Courtesy of Steph Montgomery
11 Benefits Every Mom Can Enjoy After She's Finally Given Birth
The third trimester is by far my favorite. Not only are you in your final stretch, but you can feel your baby kick all day long, which is so reassuring (when they're not kicking your ribs or bladder). There's generally no doubt you're pregnant, so people switch from quietly speculating about your weight gain to loudly speculating about when you are going to "pop." Plus, no one looks at you sideways if you order onion rings and ice cream. There are definitely benefits every mom can enjoy when she's finally given birth, though, and those benefits outweigh the awesomeness that is the third trimester (in my opinion).
The best benefit, by far, is finally getting to meet your new baby. If you are anything like me, the last 13 weeks of pregnancy can feel more like 37. By the end I am so ready to be done. Growing tiny humans is hard work, but snuggling a newborn is more than worth the trouble. There's also the fact that my pregnancies made childbirth seem like the easy part. I freaking hate being pregnant. Hate it. From severe nausea and vomiting to swelling, aches, and pains to Braxton Hicks and back labor, pregnancy sucks big time.
Then there are all of the things that you can finally do again, like being able to shave your legs, paint your toenails, and lie on your stomach or back when you're in bed. So, with all that in mind, here are just a few of my favorite things about the third trimester finally being over, because it totally has it's benefits.