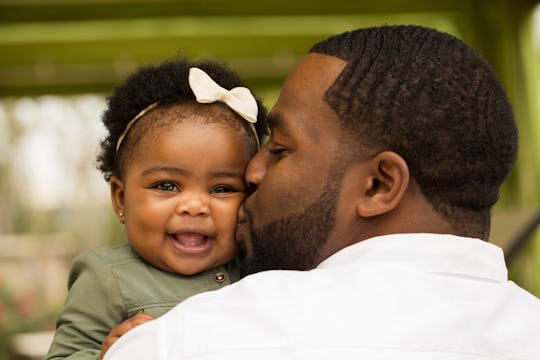 digitalskillet1/Fotolia
11 Dads Share How Having A Daughter Changed Their Life For The Better
As a feminist and a mother, I've always been curious about the relationships between fathers and daughters. Too often I feel like I'm weirded out by some deeply sexist, often creepy expression of paternal love. ("No man is ever going to touch my little princess!") That said, even the creepy kind of love generally comes from a place of deep, genuine care, and when dads and daughters have a good relationship there's something uniquely beautiful about that bond. I reached out to some of my dad friends to ask how having a daughter changed their life for the better. Turns out I know a lot of really great, eloquent fathers and no I'm not crying, you're crying.
By and large, having a daughter seems to have expanded these dudes' worlds. I know there's a well-deserved derision about men who only seem to grasp the concept that women are people after having a daughter, but I think there's a sliver of that idea that can be merited and useful. While no man should have to have a daughter to internalize the idea of female humanity, a parent child relationship is, in many respects, the most profound relationship you'll have in your life. So when the parent and child are of different genders, I think it's possible to think about the other gender (and other people of that gender) with fresh eyes.
And, in some cases, guys can be colossal jerks who don't respect women until it hits close to home. It's annoying that it took something as close to home as having a daughter to begin to get on board, but at least they're on board now, right?
I talked about this phenomenon and more with 11 dads, and their obvious love of their little girls melted even my dark, jaded heart.