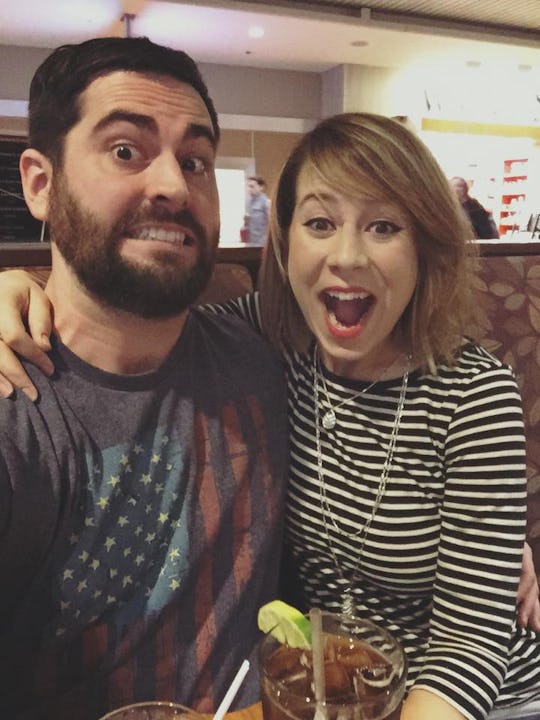 Courtesy of Danielle Campoamor
What Moms Need Their Partners To Know About Sex
Truth time, dear reader: I love sex. Like, a lot. I've always been a very sexual person, always been open about my sexuality, and I've never been embarrassed about the amount of sex I've had (or who I've had sex with). So, it was pretty shocking to find myself disinterested in sex after my son was born. I mean, it was past that six week mark and I still didn't want to be touched. As a result, I needed my partner to know the things every new mom wants her partner to know about sex; things I didn't really envision experiencing, let alone sitting down and discussing with my partner.
Thankfully, because I've always been open and honest about sex (and definitely don't think it's something to be ashamed of or embarrassed about) the postpartum conversations my partner and I shared about sex were easy, helpful, and always ended in a supportive and uplifting way. While the change in my sex drive was shocking to me, it was also shocking for my partner. I knew that he, too, was experiencing a massive life change since becoming a parent, but was powerless to really understand what I was going through, too. While he was always supportive and very involved, he couldn't wear my skin and feel what I felt when I was pregnant, going through labor and delivery, or recovering form all of the above. It was impossible for him to know what it felt like to breastfeed, and have someone touching you almost every hour of every day.
So, the following things were definitely things I absolutely wanted (and needed) him to understand. Because while sex will always be important to me — and will always be something I enjoy as long as it is pleasurable, fun, and consensual — when I was postpartum my priorities shifted and, hey, that's nothing to be ashamed about, either.