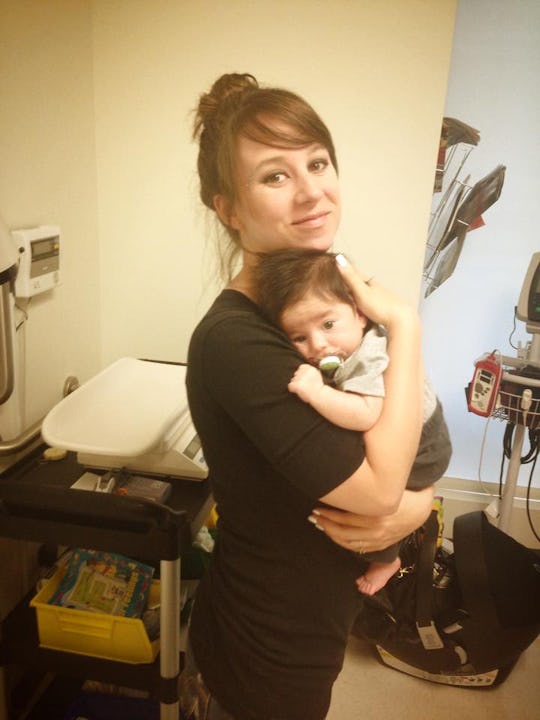 Courtesy of Danielle Campoamor
How To Sustain Bodily Autonomy When Breastfeeding
The moment I found out I was pregnant, I knew I was 40 (more or less) weeks away from experiencing the challenges of postpartum life. Yes, I was excited to be a mom and have a newborn and I was even looking forward to enjoying breastfeeding; but I wasn't daft to the challenges I was sure to face. However, the loss of complete bodily autonomy was something I wasn't prepared for. Thankfully, I found ways to keep a sense of bodily autonomy when I was breastfeeding; ways that made me feel like I hadn't lost every single piece of myself to this wonderful, exhausting, beautiful, challenging, life-changing thing called motherhood.
Honestly, the loss of total control over my body is what I disliked about pregnancy the most. I hated that I was constantly sick, and there wasn't a damn thing I could do about it. I hated that my body was changing and I couldn't say, "Um, maybe slow down with all the alterations, for at least a hot second?" I despised the fact that all the side effects of pregnancy — the constipation and the gas and the food aversions and the growing stomach and the heartburn and the insomnia — were completely out of my control. A tiny, growing fetus was calling the shots, and I didn't particularly appreciate it. So, when my son entered the world I thought he would be bringing complete bodily autonomy with him. Yeah, that wasn't the case. Breastfeeding and co-sleeping made it all the more difficult to feel like I could be in total control of my new, sore, still-changing postpartum body. That continued loss of bodily autonomy was just another cosmic shift in my life; a shift that was making motherhood difficult to adjust to.
So, I took the time and made the effort to carve out little moments in my daily life to gain that bodily autonomy back, even when I was still using my body to sustain another human life. Sure, I couldn't completely call all the shots (for example, if I had it my way I would have foregone those late-night breastfeeding sessions in favor of some sleep), but I could still find some moments where I was 100 percent in complete control of me. You guys, it was magic.