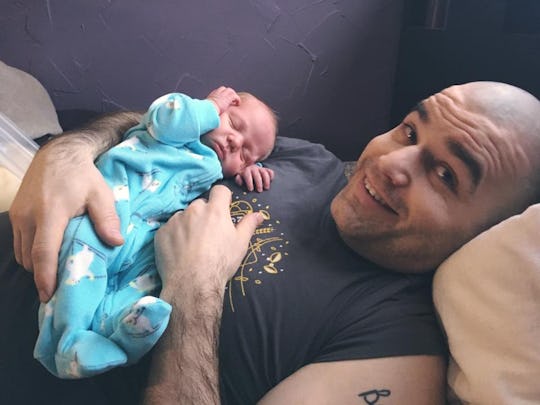 Courtesy of Steph Montgomery
11 Times You Should *Definitely* Let Someone Hold The Baby
As a new mom, I didn't let anyone hold my baby. It's not that I didn't trust people, I just didn't want to miss a single moment with her. So when people asked if they could hold her I said no, then made up some excuse about flu season or whatever. But I changed my tune after I had my second baby. As a mom of two I quickly learned that there are definitely times when you should let someone hold the baby.
Being a new mom is exhausting, emotionally taxing, and, frankly, a lot harder than anyone usually imagines. So letting someone else hold your baby once in a while doesn't make you a bad mom; it makes you a smart mom. You have to take care of yourself before you take care of anyone else, and you can't take care of yourself if you're constantly holding another human being.
So when you're completely exhausted and have been up all night with a baby, who will only sleep in your arms or on your chest, let someone else take over. When you need a shower or want to poop by yourself, hand the baby to someone else. And if your partner has been gone all day, and you just need a break without someone touching you, give the baby to your partner and go do you.
Trust me when I say it's impossible to enjoy every second of motherhood if you don't take little breaks from motherhood, too. So please feel free to let someone else hold your baby for a while, and especially in the following circumstances: