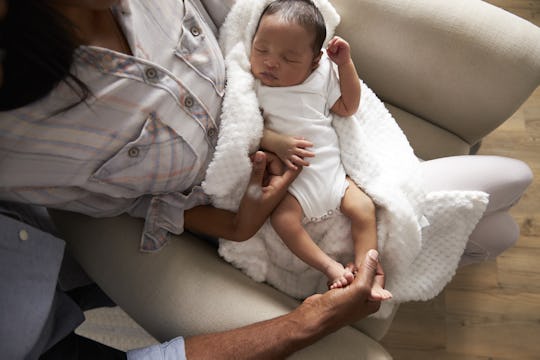 Monkey Business/Fotolia
"Sleep When The Baby Sleeps" Is Impossible & 19 Other Obvious Things New Moms Need To Know
Despite the fact that broad swathes of the population go through it, early motherhood is a time shrouded in misinformation, useless advice, and mystery. Why? Well, everyone is different and what works for some people won't hold up to someone else's situation. But the understanding of post-baby life is also rooted in dumb suppositions and wishful thinking, even when we all know better deep down. As such, new moms find themselves feeling like failures. So I want to state some obvious truths new moms should know.
New motherhood is such a vulnerable time for everyone involved. While society (reasonably) focuses on the physical vulnerability of a newborn, new moms often feel fragile and just barely hanging on when they themselves are supposed to be a pillar of strength for their little one (who is so needy). Doesn't sound like the picture-perfect postpartum life we've all been sold, now does it?
Some of the truths I want to talk about run contrary to popular belief. Others are things that we all know, but don't really accept when our time comes. So I feel like I need to shout it from the rooftops to assure other parents that, "No, really honey: this is how it goes and there's nothing wrong with you... it's just that there's something wrong with the way we discuss what it is to be a mom."