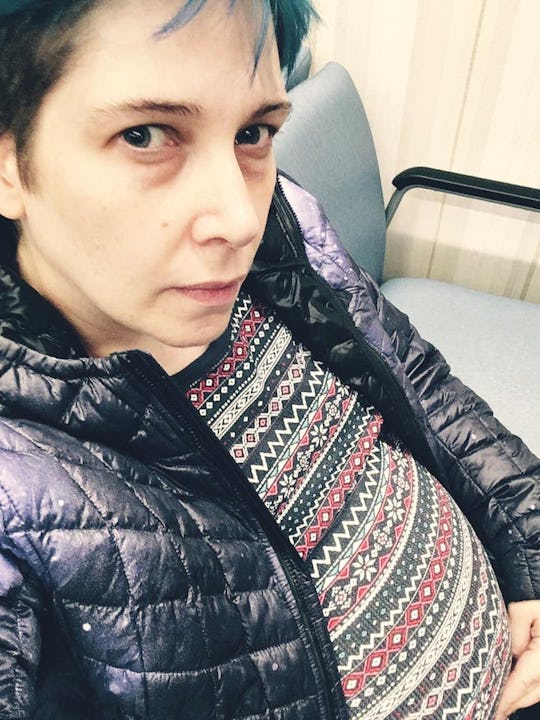 12 Pregnancy Emotions You'll Experience Alone
I used to joke with my friends about pregnancy mood swings before I actually became pregnant. Then I experienced pregnancy firsthand, and the jokes didn't seem so funny anymore. You see, it's kind of hard to explain the myriad of emotions you go through while pregnant, especially to someone who hasn't been there. In fact, and because every pregnancy is different, even other people who have been pregnant might not understand. As a result, there are so many pregnancy emotions you'll experience alone.
During every single one of my pregnancies I felt a wide range of emotions. I mean, on any given day I could feel anything from hope and excitement, to fear and depression, to absolutely everything in between and sometimes all at once. To make matters worse, I had really difficult pregnancies with each one of my children. My body didn't like being pregnant at all, and I was completely miserable. I couldn't do the things I normally did to reduce stress, like exercise and drink massive quantities of wine, so I got really depressed and couldn't wait for it to be over. At the same time, I was so nervous. What if I had made the wrong choice? What if I would be a terrible mother? What if I couldn't be a great mother to my next kid? Or the next? I was so worried that something would go wrong, feeling the weight of my responsibility for this tiny human growing inside of me.
Towards the end of my pregnancies, I was torn between the fear of delivering early due to pregnancies complications (and the desire for my pregnancy to be over). I was so uncomfortable and so anxious to meet my new baby. Because I didn't think anyone could possibly understand, I experienced so many of these emotions alone, in my head, where I'm not always kind to myself and have a tendency to get carried away.