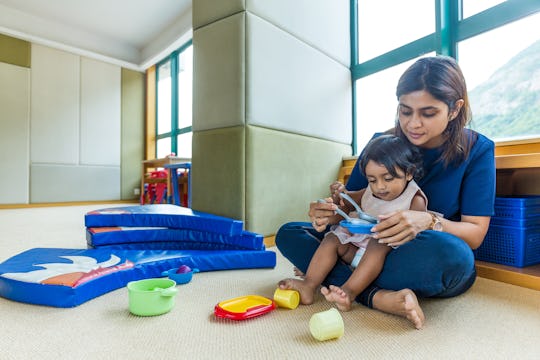 Fotolia
12 Things I Wish My Partner Knew About Being A Stay-At-Home Mom, Without Me Saying It
Stay-at-home moms tend to say the same things about the job, probably because there are certain aspects of being a stay-at-home parent that are pretty universal. One of those universal experiences, it turns out, is the seemingly never-ending list of things the partner of a stay-at-home mother just doesn't understand. It's hard to explain to people who have never done it, and the highs and lows can be pretty extreme. I can say with absolute confidence that there are things I wish my partner knew about being a stay-at-home mom, without me having to actually say it out loud.
I've been home with my kids for almost five years. In that five years, I have felt a range of emotions that I didn't even know existed; from blissful love and harmony to full-on rage, right on through to bleak depression. In other words, to say that I've been at the mercy of a gamut of emotions is an understatement. Through it all, my husband has gone to work, come home, eaten dinner, played with the kids, watched TV, and gone to bed. His routine rarely changes, just as my routine rarely changes. However, when he asks me what we did that day, I can't help but hear it as an accusation. When he looks around the house and sees the toys and the dishes and the piles of laundry, I know he's trying to be nice about it, but what he's really saying is, "What the hell do you do all day that I come home and this place? Looking like this?"
He means well, but I can tell by the quirk of his eyebrow that he doesn't quite get what it's like to be home with small kids from the moment the sun rises until the moment the sun sets. So husband, if you're reading this, here are a few things I'd like you to know, that I wish I didn't have to come right out and say.