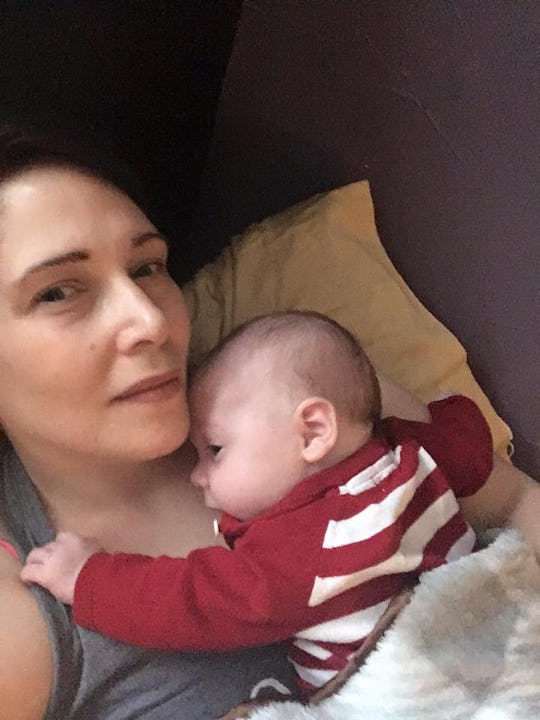 Courtesy of Steph Montgomery
12 Things My Body Was Trying To Tell Me Post-Baby
I don't know about you, but physical recovery has always been difficult for me. I overdo things when I'm sick, which usually backfires and makes things much worse than they would've been if I just listened to my body and slowed down. I have risked re-injury to get a run in on broken toes, all because I needed an endorphin fix. Yeah, it's that bad. However, nothing is as difficult as trying to rest so my body can recover from pregnancy and childbirth. There are so many things my body was trying to tell me postpartum, too. I just wasn't really up for listening.
Guys, we spend a lot of time talking about what a baby needs during the fourth trimester, and almost no time talking about what the person who birthed the baby needs to fully recover from growing a human in their freaking body. Things like slowing down, getting some rest, and for goodness sake, eating something. Plus, it's more than worth mentioning how important it is to take care your postpartum vagina, and how to make your first postpartum poop more bearable. Then there's the things that we really don't talk about at all, like how breastfeeding can hurt and you might feel really depressed and anxious after you have a baby. These one's are really hard, because your brain can lie to you, too, and essentially convince you you're doing well when you're really not.
I learned so much about how to take care of my postpartum self when I eventually started listening to what my body was (and still is) trying to tell me. Usually, my body would say something along the lines of, "Take care of yourself. You are someone's mother now. They need you to be well, and so do you." So, with that in mind, here are a few of the things my postpartum body has been trying to tell me.